Pangea Organics Facial Cleanser and Body Wash
Okay, I'm stepping into some unchartered waters here. I'll be completely honest: I've never set foot in a spa, know next to nothing about the beauty industry and the only products I use are a skin cream for dry skin (which 9 times out of 10 I steal from my girlfriend and when I do buy it, it's the cheapest I can find) and a face wash (but even if I run out it's usually back to bar soap for a while until I remember to buy some at Shoppers).
When Lindsay asked me if I wanted to test out some products from Pangea Organics, I was willing to try, but not nearly as excited as the "Test Divas" when they get a new item to review. So, with that back-story, here's what I thought: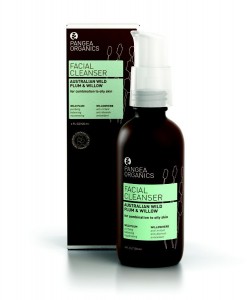 Let's start with the facial cleanser. I thought it was great. Firstly it smells really good. None of those fake scents that some cleansers have; it smelled very citrusy and fresh. It says you have to apply three squirts, maybe I have a huge face but I needed about five to six. But that is the only issue I had with the cleanser. I have sensitive skin and some other cleansers can leave my face burning a bit or really dried out. With Pangea's cleanser my face felt great. Would definitely use this again.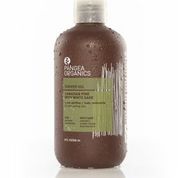 A little disclaimer before I get into the body wash. I'm not a huge fan of body washes, in general, and I regularly use bar soap – primarily because I despise almost every guy that uses Axe, but also because I think bar soap is easier, smells better and doesn't irritate my skin. But I did quite like this body wash. It didn't smell like the change room at my gym. Instead it smelled like a Christmas tree, which is probably one of my top five favourite scents. Some of my showers stretched an extra five minutes with me leaning against the wall just inhaling. As for the product itself, again, I felt like I was using a lot. But that being said my skin felt good after every use, which is all I'm really looking for. After all, when your junk smells like a forest there ain't nothing wrong with that.