With the hustle and bustle of life in my 40s, I felt like I'd won a lotto over the past couple of months as I had the chance to enjoy not one but two spa days with some of my BFFs. What could be better than quality time with your favourite people, while getting pampered and treated like a queen? Nothing!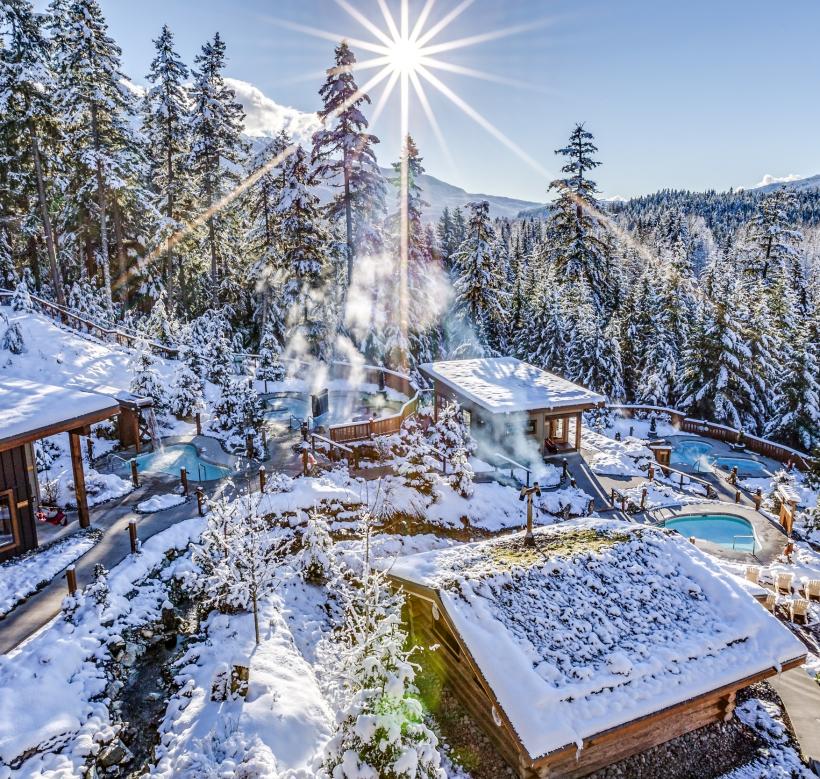 I won't wax poetic about my spa days. I don't need to tell you about how divine it was to soak in the hot waters at Scandinave Spa Mont-Tremblant before and after my luxurious massage that was both deep and therapeutic, and heavenly relaxing. I won't brag about how beautiful my feet looked after a sweet pedicure at Evelyn Charles in the West Edmonton Mall; soft as baby skin after the hot wax treatment, with the deepest purple on my nails adding a nice dramatic effect. I know our blog readers are spa lovers – so you know what I'm talking about!
What I do want to share are my musings about the two wonderful, but vastly different, girlfriend time experiences.
At Scandinave, I was with the incredible woman who is my "parenting partner" – that is, we each have 2 young boys the same age, and our family vacations tend to be together (parenting tip: find this perfect parenting partner family, and your kids will entertain each other). That said, being in similar professions, with similar families, we have similar stress levels – so a day at the spa was in order. Now, one of the reasons I consider myself fortunate to live in Quebec is the proliferation of top-rate Nordic spas across the province. I can – and I do – lollygag around the baths, saunas, steam rooms, relaxation areas for an entire day, though honestly I'm still a big baby when it comes to the cold dips. Though the golden rule at this oasis is to be quiet, sitting in a hot pool of swirling water, taking in the gorgeous sights and scents, is a perfect time to catch up, chat quietly, and plan your futures as ladies of leisure – I mean, why not? We booked simultaneous massages, so parted ways for a couple of hours of 100% me time. And every BFF understands the importance of that hot commodity!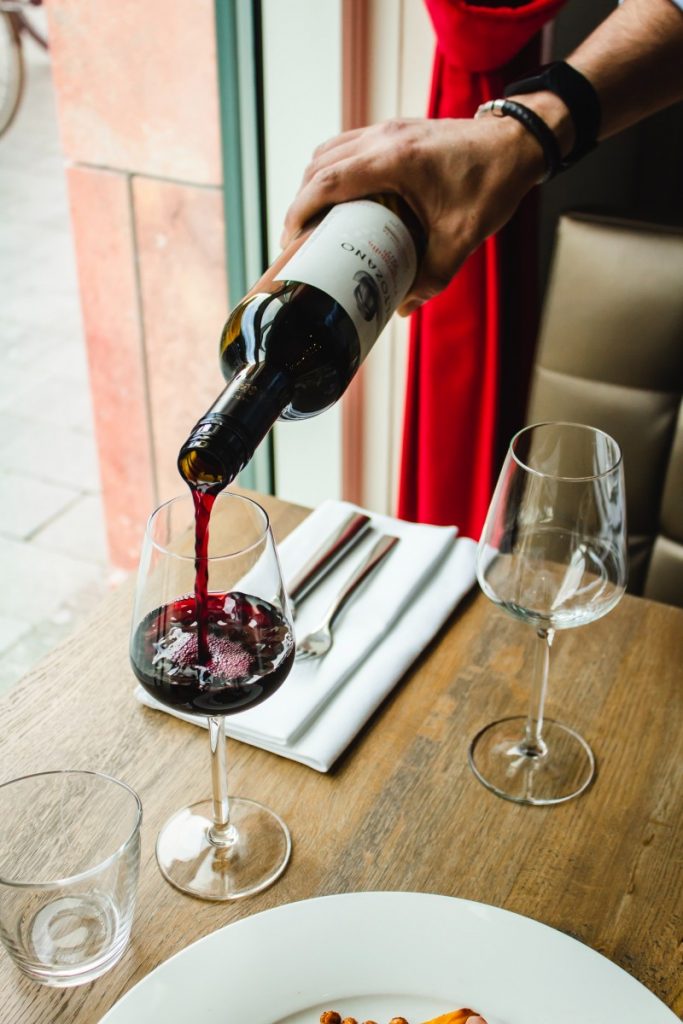 I've been to Nordic spas with one girlfriend, two, four and more – I do think it's a perfect way to get together. Throw in a nice meal and an exquisite bottle of red, and it can't get any better.
At Evelyn Charles, it was fun to go for pedicures as a treat when I met with two fantastic women I only get to see rarely – living in various cities across the country, we were meeting up in Edmonton for a little merriment. The treatments were great, and the set up perfect for a girlfriends time: a semi-private space with four pedi stations, so we were facing each other and could chitchat throughout. That said, for me, it lacks the fantasy, the luxury, of a Nordic spa experience. The lights were bright, and I began to feel a bit awkward as we debated where to go for dinner over the heads of the three extremely talented aestheticians giving our feet their make-overs. I was reminded of a scene in a Sex in the City episode when Carrie and her friends get together for a gabfest while getting pedicures. I guess I'm not made to be treated like a princess. A bit of unease aside, it was a nice way to sit still and have a relaxed conversation with friends I hadn't seen for months before we headed to the more lively night that awaited.
Whatever your pleasure, I do suggest spa days as a perfect girlfriend time. Do your research and find a spa with a stellar reputation you can rely on, and plan – we get so little time with friends outside of work and family, it pays to make sure it's perfect.