Leading Spas of Canada ASPIRE Spa & Wellness Conference
Canada's Spa Industry on the Road to Recovery
A surge of positive energy and long-awaited bonding permeated the Fort Garry Hotel ballroom as more than 100 spa industry professionals gathered for the opening reception of the Leading Spas of Canada (LSOC) Spa & Wellness Conference in Winnipeg in June.
The historic 1913 hotel was the ideal setting for LSOC's own bit of history in 2022: the organization's Silver Jubilee. After the most challenging and turbulent period to date for the spa industry, which saw LSOC membership drop to only 19 members in January 2021, there has been a meteoric rise to more than 80 members today, under LSOC chair Kathryn Gallagher.
"The conference theme was wellness and recovery, but also collaboration," says Gallagher. "From the get-go, we emphasized the importance of working together to recover but also build back stronger. COVID-19 taught us that we can't operate as a silo. We wanted to create strong messaging for our industry that viewing each other as competitors is no longer part of our vernacular."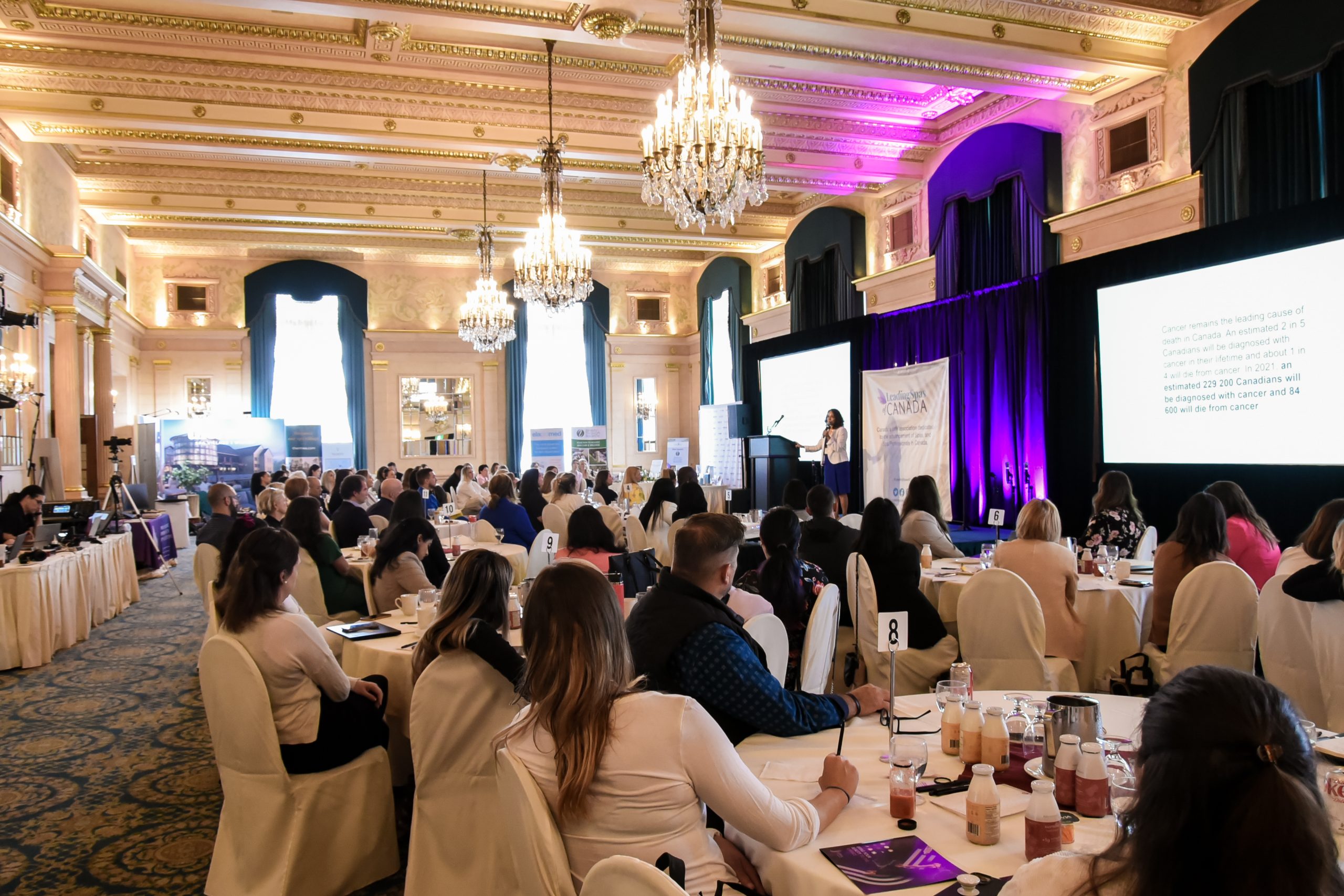 Touch Lives, Not Just Skin
For the spa industry to be an essential profession in the public's eyes, there needs to be guidance, relevant information, and support—especially for those living with preventable chronic and lifestyle diseases, said keynote speaker Jean-Guy de Gabriac, founder and CEO of Tip Top International and founder of the annual World Wellness Weekend (taking place in September in 140 countries).
De Gabriac recommended that spa practitioners continue their education in the areas of trigger points, reflexology, and aromatherapy, but also become wellness mentors for the one billion women who will be going through menopause in 2025. "We, as a profession, have the unique opportunity to touch lives, not just skin."
Providing Relief for Cancer Patients
Sherina Jamal, founder and CEO of Ancient Secrets Inc., and Karen Ballou, CEO of Immunocologie, provided personal and heartfelt presentations as they discussed their cancer battles and how they overcame them with a combination of nutrition, health regimens, and emotional support. Each has developed natural skincare products that provide benefits for those affected by chronic diseases and cancer.
Educating wellness professionals, aestheticians, and therapists on how to treat clients with cancer and going through post-cancer treatments was a much talked about topic throughout the conference.
"A holistic approach has unlimited power in prevention, recovery, and transformation of mind and body," said Jamal.
A Wellness-focused Agenda
The conference began with a land acknowledgement and touching water ceremony by Elder Barb Nepinak, who shared elements of her Indigenous culture with attendees. Early risers had a chance to meditate, attend a yoga class, or complete a 5 km run through downtown Winnipeg, passing by many of the city's attractions. Visits to Thermea Spa, Riverstone, and Ten Spa were popular activities for delegates to experience a range of aesthetic and massage treatments.
The trade show component provided an excellent opportunity for spa owners and directors, aestheticians, and massage therapists to network directly with skincare and other spa-related product suppliers. Natural, organic, chemical-free products were popular items, with many utilizing Canada's bountiful water and land resources to produce a range of healing and restorative skincare and bath products.
What's on the Spa Horizon?
Dr. Brooke Jeffy, a Phoenix-based dermatologist, and Ballou of Immunocologie gave an uplifting presentation on how the medical profession—and specifically dermatologists—are working with aestheticians and skincare specialists to develop strategies and treatments for skin wellness, including approaches for those battling cancer and chronic diseases.
Katherine Asmono, president and CEO of Eltraderm, gave an informative presentation on how to keep your employees motivated and how to inspire loyalty in them, as many spas today are struggling to retain and hire staff. Asmono highlighted the general characteristics of Gen Z, millennials, Gen X, and boomers, and how best to market and communicate with each generation.
During a panel discussion moderated by LSOC board member Pat Perdue—founder and CEO of Pat Perdue Strategy, Branding, and Influence—panellists and attendees discussed various trends. Among these was the idea that spas have become social hubs, with spa-goers seeking personal pampering and a desire to share the experiences with family or friends. Other trends include connecting with nature, the proliferation of Nordic spas, mental health, sleep therapies, more natural skincare products, partnering with local tourism authorities, holding special event nights, ways to increase immunity against disease, and touchless therapies.
And the Award Goes to…
The conference concluded with a gala dinner and the presentation of the 2021 Canadian Spa & Wellness Awards. It was a festive night celebrating industry luminaries with the presentation of Canada's Top 25 Spas, Honourable Mentions, Pillar of the Community Award, Education Award, Top Destination Spa, Top Spa Partner, and Lifetime Achievement Award.
"When we work together, we all benefit and gain respect, acknowledgement, and influence as a powerful sector that makes a significant contribution to the economy," said Gallagher. "Canada is perfectly positioned to be on the map as a spa and wellness country."