At Spirit Urban Spa in Halifax, a concierge makes wishes come true and keeps clients coming back
As you enjoy your manicure, would you like a fruit basket sent to a special friend? Would you like dinner reservations made for you, while you indulge in a facial?
The staff at the Spirit Urban Spa, a luxurious downtown Halifax escape, are trained to make life easier for their clients in any way possible through a concierge service that's based on a five-star hotel model. It's a popular benefit favoured by the spa's clientele—and it keeps them coming back.
For Linda Brigley, owner and operator of Spirit Urban Spa, there's a lot to be learned from the hospitality industry. Formerly in business management, the successful "spapreneur" opened the first of her two locations in 2002; the second one, in the north end of the city, followed in 2018.
The spa caters to a diverse group of clients: busy, health-conscious, and stress management-minded individuals.
"The concierge program comes out of hospitality and the hotel model. At Spirit Urban Spa, we want to assist with anything that can make our guests' time special and more memorable. Customers appreciate familiarity and attention to detail, and that's what drives us. If we can take care of a reservation at their favourite restaurant that evening while they're enjoying a massage, we've done our job. At our spa, we want to serve happiness."
The idea for the program, which launched five years ago, sprang from Brigley's role as a busy working mother with very little time for herself or life's myriad details.
"It put a name to what we were already doing at the spa," she says. "Our guest service people routinely offer herbal teas or healthy snacks to our clients. The program seemed like a natural extension—arranging for flowers or fruit baskets. There was no hard launch."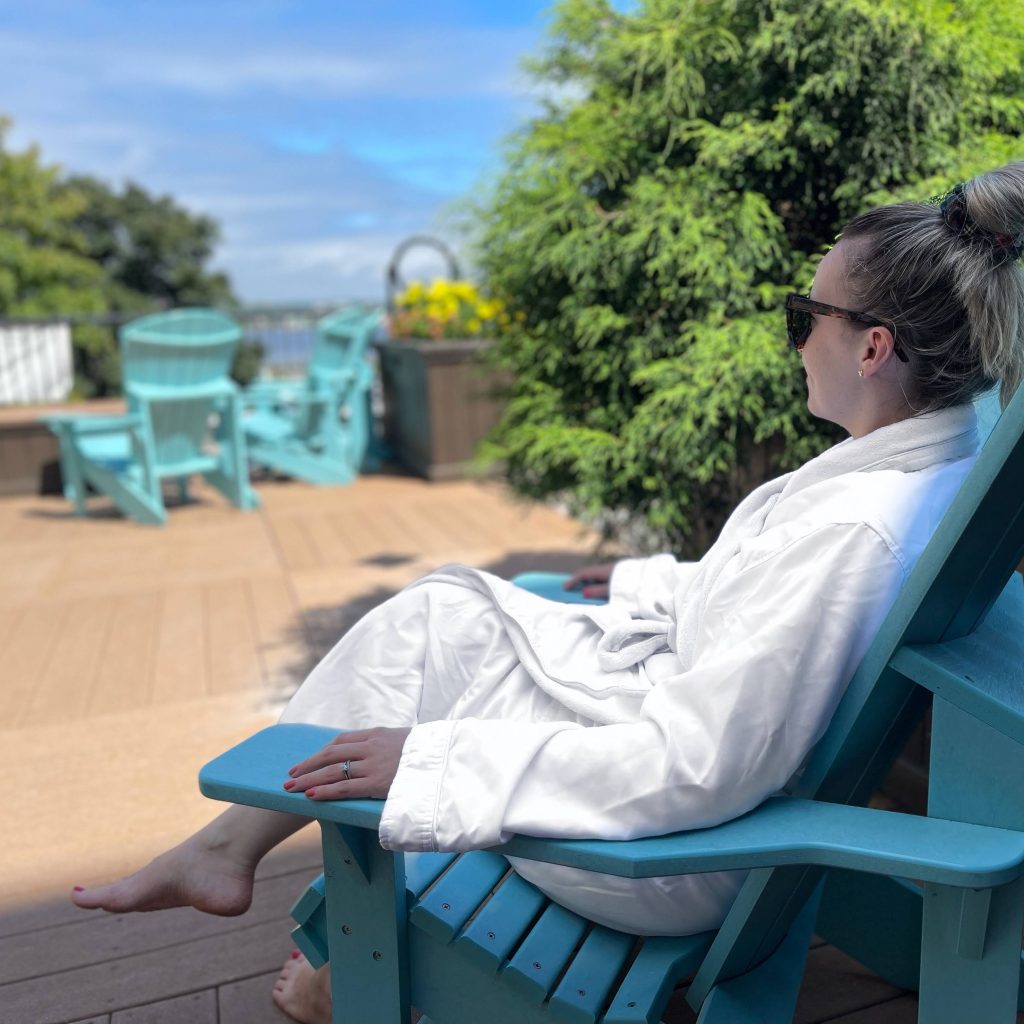 It's about the details, explains Brigley. The team will brainstorm with guests to land on the perfect experience or solution, tailored to their specific wishes. They'll arrange for flowers to be delivered to spa guests, make recommendations for dinner in the area, hand-deliver gift certificates, offer phone chargers, arrange for limo transportation, or even act as personal spa shoppers.
Today, the spa has six guest service staff in total, with three on the floor at any given time. But this type of client perk doesn't need to be expensive, says Brigley. "It's really more a philosophy that any spa can apply. You don't need to hire special staff for it. You just need to find the right people to deliver that service."
The staff receive training for the concierge program, with emphasis placed on learning how to listen and watch for client cues. "For example, if someone rushes [into the spa] during a rainstorm, we can take care of drying those wet clothes while they enjoy a treatment. It's looking at the whole person and how we can make life a little easier for them while they're a guest. It's not just about retail or treatments," explains Brigley.
While it has been the most popular program among spa clients, the last two pandemic years have taken their toll. "We had our shutdown and things got quiet during the pandemic. The niceties of the concierge program changed, so the last two years have been a bit down."
Undaunted, Brigley took the opportunity to renovate the spa. A rooftop deck allows guests to savour views of the harbour while enjoying a healthy lunch or snack. "We have plans to grow, but we don't want to expand too quickly. It's all about the people and the training of the people, making sure the quality of the service is there and the beauty of the spaces is there."
The spa's shop offers high-end products and complements its sales with a view to rewarding clients for their purchases and for supporting the business. For example, the summer promotion includes the choice of free products for purchases of $150 of products from the Eminence line. The spa offers gift cards, e-cards, and an informative e-newsletter with tips and discounts.
"Loyalty comes from the team we have and helping our customers achieve their skincare goals. It's all about helping. There's always going to be competition and the opportunity for guests to go somewhere else. We're watching and seeing what others are doing in our industry and in hospitality. There's been a lot of innovation happening [since the pandemic]—I guess from crisis comes innovation. We're watching to see in what new ways people are rebuilding their business models and spaces."