Spa industry shifting to a more health benefit – and science -based approach to women's wellness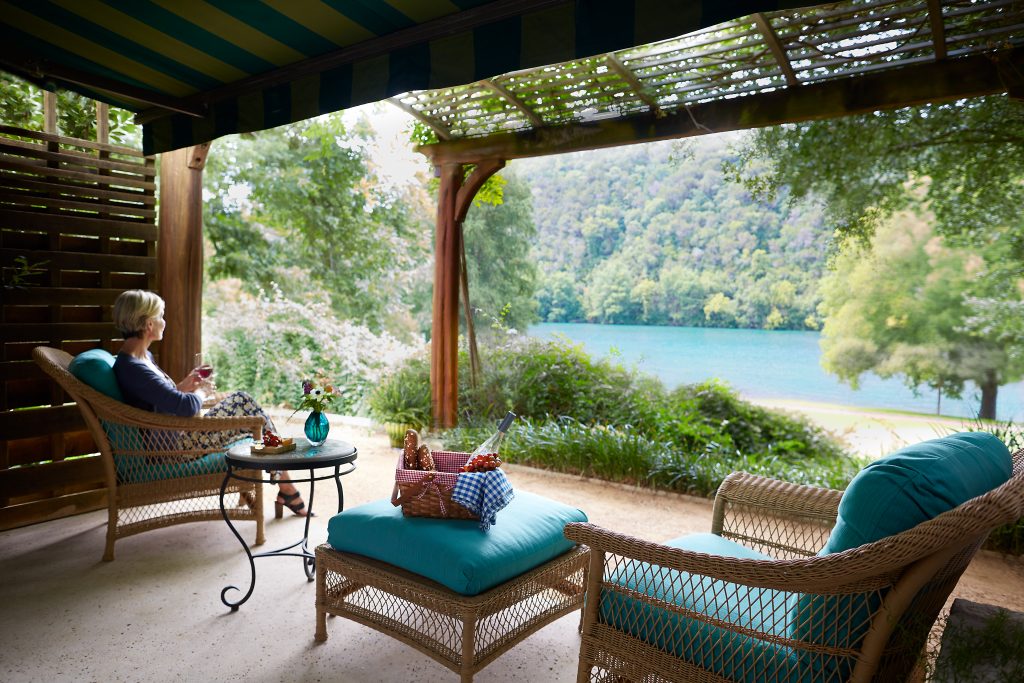 Let there be pampering. This was the rallying cry at most spas, especially those in North America, concerning the ways in which they chose to market themselves to consumers when the industry was in its infancy. Luxurious, over-the-top treatments were the focus du jour.
There is nothing inherently wrong with this. And many spas still feature pampering-style treatments. Who doesn't want to make themselves look good or be relaxed in these stressful times?
There hasn't been a seismic shift in how most spas operate today, but there has been a positive change to offer more treatments and activities addressing women's mental and body health.
Show me the facts
The Global Wellness Summit (GWS) released its annual trends report for 2023 in January. One of the 12 trends predicted was dubbed "From 'Clean' to Biotech Beauty." Past dubious and exaggerated claims around "clean beauty" products have shifted to data and science-based products. Today's consumer is more educated and demands transparency and honesty about products and treatments.
Amy McDonald, CEO of Under Tree, a leading spa consulting firm based in Tucson, Ariz., has worked with numerous spas and resorts and says that, "The spa industry has had to evolve, and consumers are wanting more bang for their buck." This includes learning about the science behind claims and benefits. Driven primarily by widespread shortages of staff, spas are set to be significantly impacted, influencing the ways in which they will operate in the future, with an emphasis on technology and social wellness.
Wellness programming for women
Kathryn Gallagher, chair of Leading Spas of Canada, says there is a trend toward overall health from both the mental and physical perspectives. "Particularly for women entering the menopause phase of life, there's a focus on finding ways to address physical changes of appearance, weight gain, loss of muscle mass, energy, sleeplessness, and sex drive," she says, adding that helping to address the mental aspects of health and wellness are just as important as addressing the physical aspects.
Menopause, like other health issues, is finally coming out of the closet and women don't need to feel alone. Spas can be a hub to provide much-needed physical and emotional support.
The GWS expects that the menopause wellness economy will exceed US$600 billion by 2025. In that same year it's estimated that over one billion women worldwide will be perimenopausal. That's an emerging market not to ignore.
Answering the call to target women's needs at midlife transition, spa resorts like Canyon Ranch and Lake Austin Spa Resort and others offer treatments to help address symptoms associated with perimenopause and menopause.
Wellness retreats and treatments
Viviana Quesada, corporate director of wellness & spas for The Pearle Hotel in Burlington, Ont., offers two services that are beneficial for women during the menopause phases. The Eternal Glow Facial uses BIOFECT bioidentical EGF (epidermal growth factor) proteins because, during menopause, this depletes at a rapid pace. Supplementing these proteins helps keep the signalling of collagen and elastin to regulate skin during hormonal fluctuations. Their Eternal Glow Body Treatment has similar results, activating the EGF proteins and assists in circulation to provide, a stronger skin barrier and smoother and softer skin.
Lake Austin Spa Resort in Austin, Texas, offers a variety of wellness-related programs, including one on menopause to other sessions run by Maria Carbonell, an Ayurvedic practitioner who conducts sensual and sexual vitality sessions.
Canyon Ranch has been an innovator in medically based treatments and is offering a program specific to menopause in the fall of 2023. They currently provide a range of wellness immersive programs.
Sleep challenges
"Hormonal shifts can bring about significant temperature-related and sleep-related challenges," says Allison Howard, founder and CEO of U.S.-based Nollapelli, which manufactures innovative cooling bedding materials. Howard is co-chair of the Sleep Initiative at the Global Wellness Institute. The company has partnered with Fairmont Century Plaza Spa in Los Angeles to offer a biohacking treatment that helps regulate sleep, promotes the body's natural reparative, functions, and adapts to prevent hot flash triggers.
A changing landscape
The Canadian spa industry, just as every other industry across the country, has undergone an extraordinary amount of change and evolution over the course of the past three years or so. And, in light of these changes, spas need to adapt their services, leveraging more science and data to support them, while continuing to provide an oasis of relaxation and well-being. Those that are able to achieve this will differentiate themselves from their competitors and satisfy the needs of today's savvy spa-goer.