Amid Quebec's natural beauty, a champion of eco-friendly design
Amid a stunning, natural setting where well-being is front and centre, Quebec-based Spa Eastman has been welcoming guests since 1977. Today, it has evolved into a leading eco-friendly property that boasts environmentally-friendly accommodations—a testament to spa founder and president, Jocelyna Dubuc's long-held commitment to sustainable development. And, the timing couldn't be more perfect as the spa celebrates its 45th anniversary.
The wellness pioneer partnered with Solution Era and entrepreneur Benoît Lavigueur—specialists in the field of 'green' buildings—to create healthy, self-sustaining and energy-efficient pavilions, a first for Canada's tourism industry. Designed and constructed by a multidisciplinary team, these 'oases' represent a major step towards leaving a legacy for future generations, by creating a health-giving venue for rejuvenation that does not harm the environment.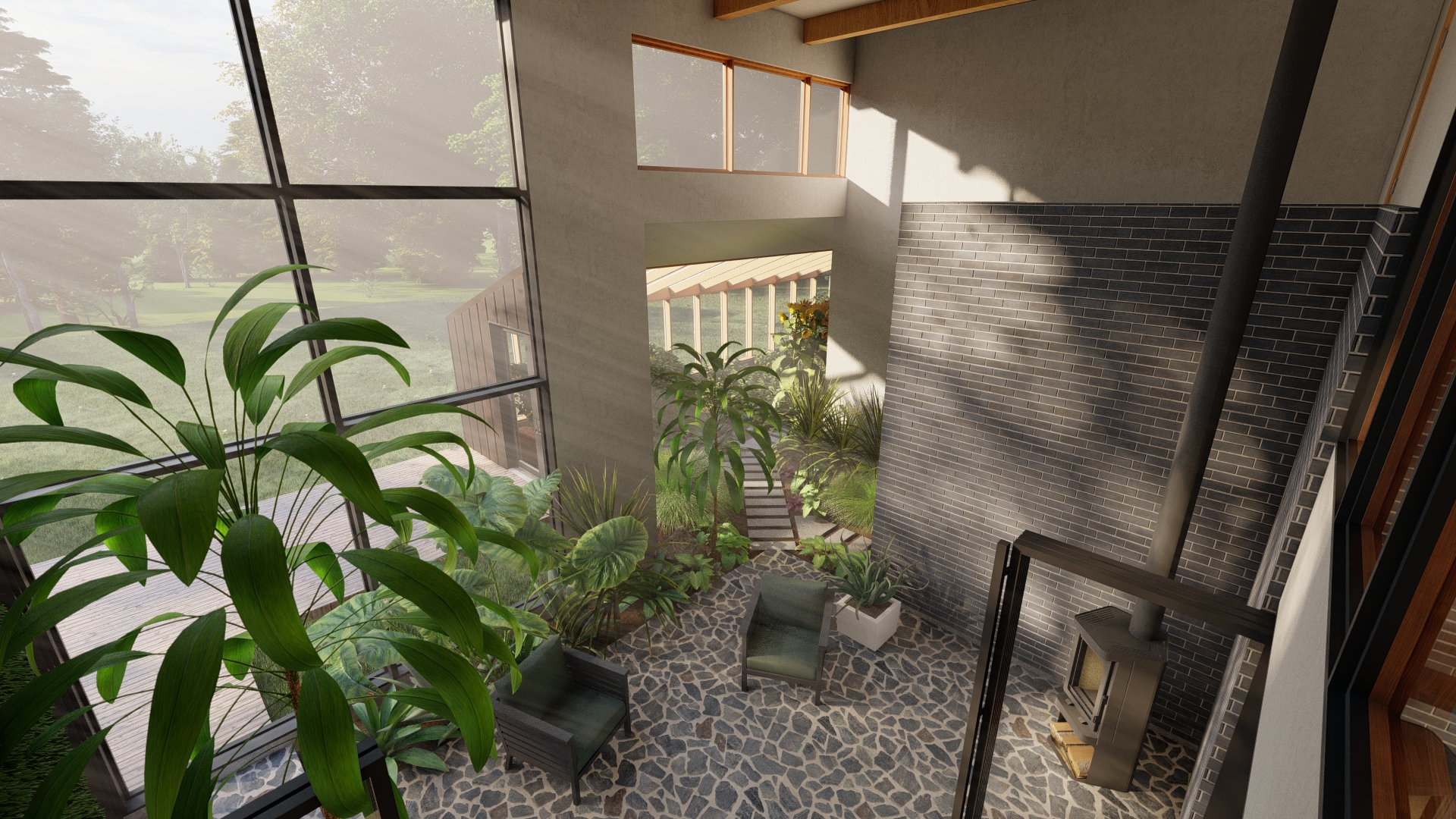 Back in 1977, Spa Eastman's support of eco-friendly practices was considered to be ahead of its time. It was already saving energy and water, researching 'natural' foods, growing organic gardens without the use of herbicides and pesticides and creating compost, among other initiatives. "Respect for the land and for nature has always been key. Down the years, the Spa Eastman team has continued to implement sustainable development and eco-friendly practices—a strategy that has won the company many prestigious awards and recognitions," explains Dubuc.
The first two oases are expected to open in 2023 (in February and June) and the third and fourth will follow in 2024. These new pavilions will be designed, constructed, and maintained in such a way as to rank them among the most innovative and eco-friendly buildings in Canada. The bioclimatic designs and solar-panelled roofs will provide self-sustaining thermal energy and electric power. Locally sourced natural materials used in the construction of the units will add to their clean, timeless design.
"The high quality of this new, green construction project builds on the lifestyle that Spa Eastman has been promoting for 45 years, namely, one that promotes healthy, life-giving practises for both people and the environment," explains Dubuc.
Taking a cue from permaculture which integrates land, resources, people and the environment, the exterior adopts a no waste, closed loop system. It will be landscaped with edible and medicinal plants and fruit trees and there will be a swimming pond—all nestled in the heart of a wooded area.
"We want these Oasis units to become the prototype for healthy, eco-friendly and self-sustaining tourist accommodations. To that end, we're aiming for the highest LEED ratings in Canada—Platinum and Carbon Neutral, as well as for a Net Zero rating, which certifies that a building produces more energy than it consumes," explains Daniel Duquette, Spa Eastman's general manager.
Beyond their eco-friendly accommodations, the new pavilions are intended to spread eco-friendly and innovative practices to the world, through such initiatives as weekly walking tours of the pavilions and workshops. These tours will introduce all Spa Eastman customers to eco-friendly construction. Along with future educational initiatives, Solution Era is planning to host eco-friendly construction retreats in those new pavilions.
As well as creating these new pavilions, the company partnered with Aderre, a sustainability consultant, to continuously improve its footprint. The current strategic plan is built on two priorities: residual materials management and ethical sourcing of materials and supplies.
"Nowadays, it's clear that visitors are opting more and more for destinations that respond to their own values regarding social responsibility and sustainable development. Here, at Spa Eastman, we are in an ideal position to fulfill those expectations," adds Duquette.
Among other measures, the company has:
Sourced their products by following the 3NF rule (naked, not far, natural and fair), which means that they choose products with the least packaging possible, the least processed, the most organic possible and preferably purchased locally or regionally from companies that respect the environment and human beings;
Transformed the buffet formula to reduce food waste;
Introduced recycling and compost bins next to waste bins to encourage the sorting of waste;
Been composting since it first opened in 1977;
Supplied many foods from its gardens through sustainable agriculture;
Offered customers the choice not to change their towels or bedding in the rooms to reduce water and energy consumption;
Developed trails according to FSC (Forest Stewardship Council) certified forest standards since 2012. Its forest provides the property with clean water, purifies the air, maintains biodiversity, provides habitat for species and plays a leading role in mitigating the impact of climate change;
Only used recycled paper: hand paper, toilet paper, handkerchiefs, printer paper;
Added water flow restrictors (toilets, taps, shower heads);
Introduced refillable bottles of biodegradable soap in the rooms. They do not provide small individual sample bottles;
Directed that damaged towels are reused as rags for housekeeping;
"Although Spa Eastman has achieved many of its goals, I continue to pursue new dreams, one of the main ones being that Quebec will become the destination for organic products. Admittedly, it's an ambitious dream, but why not? I fantasize that the government will finally come around to supporting all of our organic food producers, to the point where the production and consumption of organic products would increase, thereby making them more affordable to the average consumer.
The result? Our wonderful world would be so much healthier. And what about the long-term savings? Fewer sick people would mean less pressure on our costly healthcare system," says Dubuc.
Spa Eastman is also looking for innovative new ways to broaden its offer to a greater number of community projects. It will review its plan in 2023, after the opening of the first Oasis so that sustainable projects are always in motion.