Treating the extremities at L Spa
Beautiful stained-glass doors welcome you to one of Northern Alberta's premier spas and wellness centres. Since opening its doors in Grande Prairie in the winter of 2007, The L Spa and Wellness Centre has grown from year to year, becoming one of Canada's top-ranking spas with numerous awards and accolades.
Each detail of L Spa was carefully designed to encourage energy flow by incorporating the elements of fire, water, air, and earth. Elegant winding hallways lead spa guests to a tranquil setting where a sense-stimulating journey awaits. The beautiful design, paired with an exceptional team, has made this one of the region's most sought-after escape havens.
In 2009, L Spa was the first to introduce a membership program to Grande Prairie. The response was overwhelming, and since its initial launch, the spa has built on the success of this program. Always striving to exceed guest expectations, L Spa rejected the cookie-cutter spa concept and broke the mould by offering innovative therapies. This approach is what has offered success during turbulent times and continues to show L Spa's passion, resilience, and commitment to the wellness industry to this day.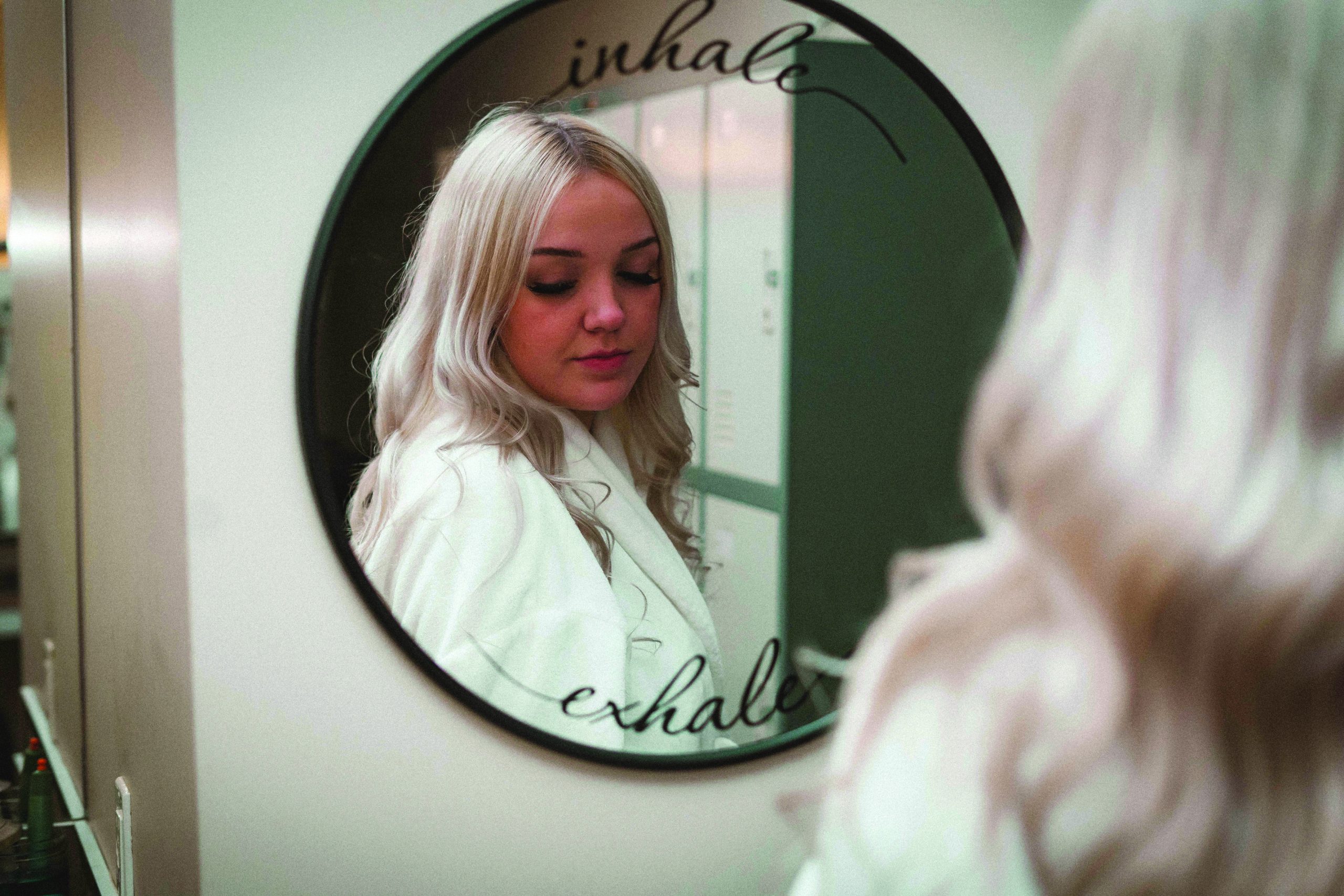 The spa was one of the first to become a member of Leading Spas of Canada, and to participate in its Quality Assurance Assessment program. The spa successfully completed the rigorous assessment and has since been in good standing with this organization, offering patrons peace of mind that this is a company that exceeds industry standards to deliver exceptional service. The spa prides itself on having a qualified team of professionals, adding only new staff members who have received the training and qualifications required to uphold the high level of service and excellence L Spa has come to be known for.
The driving force behind their continued business success is a team of passionate professionals who support the vision and mission. The centre strives to inspire spa junkies of all ages to devote time to relaxation, rejuvenation, holistic healing, and a healthier lifestyle. Staff feel strongly about their community, women, youth, and education, and the spa supports numerous organizations locally and internationally on an ongoing basis.
High-quality skincare lines — Luzern Laboratories, Comfort Zone, Jane Iredale, Aromatherapy Associates, Eminence Organic Skin Care, and more — carried by the spa offer a multitude of corrective solutions. L Spa team members regularly receive training on each of the aforementioned lines to serve guests to the best of their abilities. The staff's knowledge and continuing education distinguishes them from local competitors and instills confidence in their guests.
From day one, L Spa has aligned itself with like-minded anchor suppliers that do not test products on animals, and that are committed to reducing their carbon footprint in packaging and shipping. L Spa is a qualified Eminence Green Spa, showing its commitment to environmental sustainability.
As a full-service day spa — in conjunction with a range of spa packages — guests can indulge in beautiful body rituals, tranquil massage therapies, tailored facials, infrared sauna sessions, facial and body contouring, and hand and foot therapies.
All spa guests are encouraged to come early and stay late by unwinding in L Spa's Tranquility Lounge. Here they can relax, recline, and allow the ambient setting to provide soul-nurturing restoration. Raindrop shower sessions, paired with steam, allow spa guests to settle into their comfort zones and may be enjoyed, complimentary, pre- or post-therapy.
The spa provides clients with "Hush Pins," which, when pinned to a robe, make spa patrons and therapists aware that the spa guest would like to enjoy a silent experience.
One western spa shares its top 10 treatments for hand, head and foot
At L Spa in northern Alberta, which sees 5500 clients in an average year, they know a thing or two about treating the furthest points of the human body. Services and programs that care for the extremities — hands, arms, legs, and head — are among the more popular ones at the spa.
Take a Break Package
Designed to help clients unwind and find their centre, this service relieves stress from the body as infrared rays gently warm tense muscles and release an abundance of mood-enhancing hormones. Clients can enjoy a refreshing steam shower before wrapping themselves in a plush robe, followed by quiet relaxation in one of the spa's state-of-the-art pedicure massage chairs while therapists treat tired, achy feet and hydrate hands.
Go Toe-Gether Pedicure
Building on a market segment of women visiting spas with friends, the Go Toe-Gether Pedicure encourages togetherness. While in the company of each other, clients and their friends can ground themselves by immersing feet in the spa's whirlpool foot soaker tubs and restore their tired feet as their soles are pampered.
RF Hand Treatment
TriPollar Radio Frequency Therapies offered at the spa help reverse and delay the signs of aging. Clinically proven to tighten, leaving skin looking firmer and younger, this non-invasive procedure offers immediate visible results from the very first session. By tightening collagen fibres and naturally stimulating fibroblast production, hands will appear smoother and denser after a series of treatments.
Urban Man Sports
Hand Treatment
Designed to enhance the appearance and feel of the urban man's hands, this treatment revitalizes dry, rough hands with a hydrating hand cleanse, nourishing nail and cuticle care, deep exfoliation, and an intensive hand envelopment.
Urban Man Sports
Foot Treatment
Male clients can revitalize their rough, dry feet with a soak in the spa's jetted foot bath. Cuticles are cared for and nails shaped and buffed before a deep exfoliation renews the feet. A lower leg and foot massage induces relaxation followed with a moisturizing foot envelopment.
The Advanced Foot Therapy
In this treatment, "medi" meets "pedi" with a master pedicurist trained by the North American School of Podology in tending to nail and skin disorders of the feet. This therapy is ideal for diabetics and those with geriatric feet or with specific concerns such as plantar fasciitis, corns, and athlete's foot.
Myofascial Cupping
Clients benefit from this advanced therapy that targets the musculoskeletal system, including the feet, through the placement of plastic cups and the incorporation of vacuum suction. Circulation is increased, fluid accumulation is reduced, localized swelling is reduced, and congestion is broken up and expelled. This therapy is ideal for sports injuries, muscle strains, sprains, and plantar fasciitis.
Reflexology Reflexology
uses the feet as a map of the whole body, head to toe. Body balance is achieved by manipulating and applying pressure to various zones on the feet. Reflexology helps the body, systems, and organs work more efficiently, thus speeding up the natural healing process.
Indian Head Massage
A holistic tradition from the East, Indian Head Massage calms the mind and relaxes the body. This unique scalp massage has numerous benefits, including relaxation, headache and stress relief, and the promotion of hair strength and growth. Find your centre, realign your energy, and achieve optimal balance.
Targeted Wellness Massage
The spa offers customized stress reduction massages. Clients tell therapists where they're experiencing stress, strain, tightness, or pain, and therapists provide targeted relief.