Elena Zinchenko: Striving for a perfect Ten!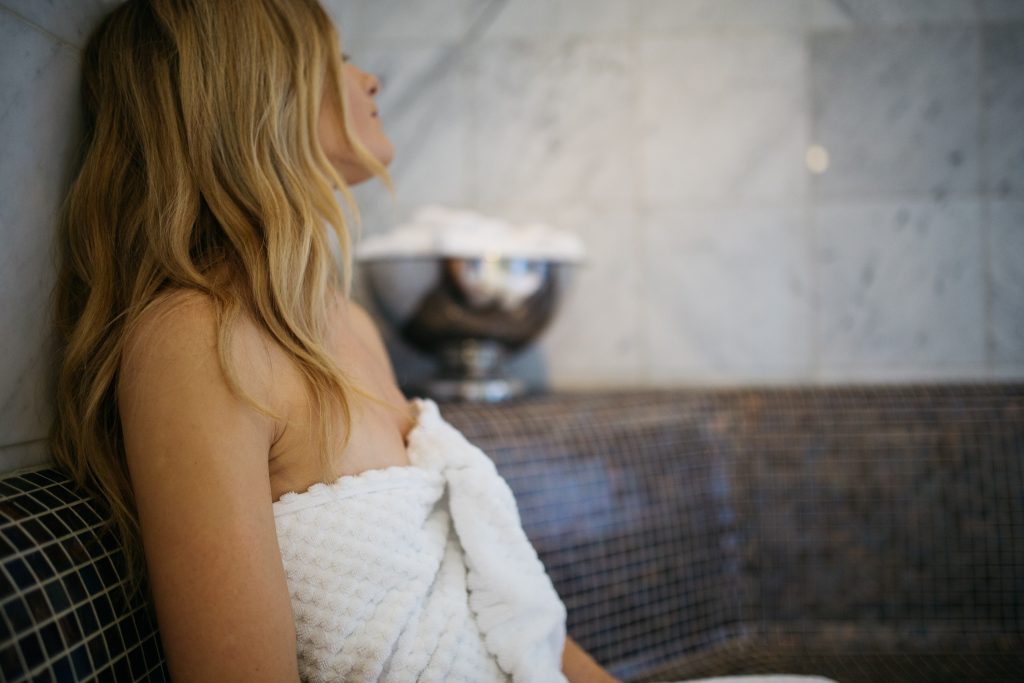 When it comes to destinations that not only allow but encourage visitors to escape their busy lives to relax and rejuvenate, there are few within the province of Manitoba that come to mind quicker than Ten Spa at The Fort Garry Hotel in downtown Winnipeg. It's renowned for its best-in-class facilities and services with treatments that are second to none. And, it boasts constant and consistent innovation with respect to the discovery and introduction of the most advanced treatments, which they curate based on the practices of the world's finest spas.
It's a remarkable approach that the spa takes toward health and wellness. And, leading it, setting a tone for the entire establishment, is the spa's director, Elena Zinchenko. Spa Inc. recently spoke with Zinchenko about the most important factors in running a successful spa operation today, the challenges that are threatening the success of those working within the industry, and what the future might have in store for establishments all across the country.
Spa Inc.: Ten Spa at The Fort Garry Hotel has such an incredible reputation among people who have visited. What kind of experience can those who have not yet visited expect when they arrive?
Elena Zinchenko: Ten Spa has been created and developed with quality at every level and layer of the facility in mind. When people visit Ten Spa, they're always met with the same excellence and consistency. It's always fresh and clean with incredible amenities, lounges, and food offerings. Everything that we do is of a certain quality and cleanliness that makes our guests feel special, as though all of our treatments and services were developed and prepared especially for them. And, our services are all results-oriented. Whether it's a skin, massage, body, or hammam treatment, everything has a very specific result. Our services are not just relaxing. They are almost transformative. In addition, our therapists are experts at what they do and have a lot of experience. Combined with the world-class tools that we use, our expertise and quality supports the delivery of an experience for our visitors that is unlike those they'll receive at other establishments.
SI: Today's spas need to consider so many different aspects of the operation, allocating efforts and resources accordingly, in order to ensure their success. What, in your estimation, are the most important factors in running a successful spa business?
EZ: Understanding what you offer your customers and the meaning behind the services and treatments you provide is very important with respect to running a successful spa business. And then, maintaining a level of consistency is critical. The quality of the therapists and the tools they're using, the cleanliness of the spa, and everything else need to remain consistent, despite the time of the day or year that guests visit. Customers quickly come to expect the levels of service and quality of treatments and results that they receive. And so, it's incredibly important to regularly provide training and education for your employees, and to maintain strict standard operating practices, in order to meet the expectations of guests.
SI: The industry has faced a considerable number of challenges over the course of the past couple of years. What do you believe to be the most significant challenges currently facing the spa industry in Canada?
EZ: The industry, just as many others, is impacted quite dramatically by global economic instability and fluctuations. And, because our suppliers and product partners are located all over the world, our reliance on the effectiveness and affordability of the global supply chain is immense. Currently, it's causing massive problems and challenges for spa operators as the price of certain products continues to increase every day. It's posing significant headaches for many who are struggling to provide the same levels of service and quality without raising their own prices.
SI: How are these difficult supply chain challenges overcome?
EZ: The current supply chain disruptions and associated price inflations should lead many to tighten their internal controls and practices to ensure product is being maximized. We've created our protocols, guiding our practices, with the needs of our guests in mind. And, because we are not affiliated or limited by agreements with any major skincare or healthcare brands, we maintain control over our product inventory and the tools we use within the spa. It not only allows us to meet the needs of our customers, but also enables us to manage costs and keep them down. Ultimately, it's an approach that results in higher quality and lower cost.
SI: As we move forward, what do you believe will be the biggest differentiator between top-class spas and their competitors?
EZ: Recent technological developments are resulting in tools and equipment that are enabling self-administered treatments that provide the same or very similar experiences as those that are provided by manual treatments. Many therapeutic services, for instance, can now be administered without the need of human touch with an end result that is of the same quality. Because of this, as we move forward, spas will increasingly be introducing and offering self-administered services and treatments as a further option. It will allow spa operators to broaden and enhance the services they currently offer, differentiating their facilities from those who don't.