This Irish rose helps spa customer loyalty to bloom
Travelling the world opened Amanda O'Shea's eyes to the infinite possibilities that lay in the spa industry. It eventually led her to the height of professional success at the Spa St. Regis in Toronto, and recently to a job as a customer success manager at Book4Time, a global leader in integrated business platforms for spas and other industries.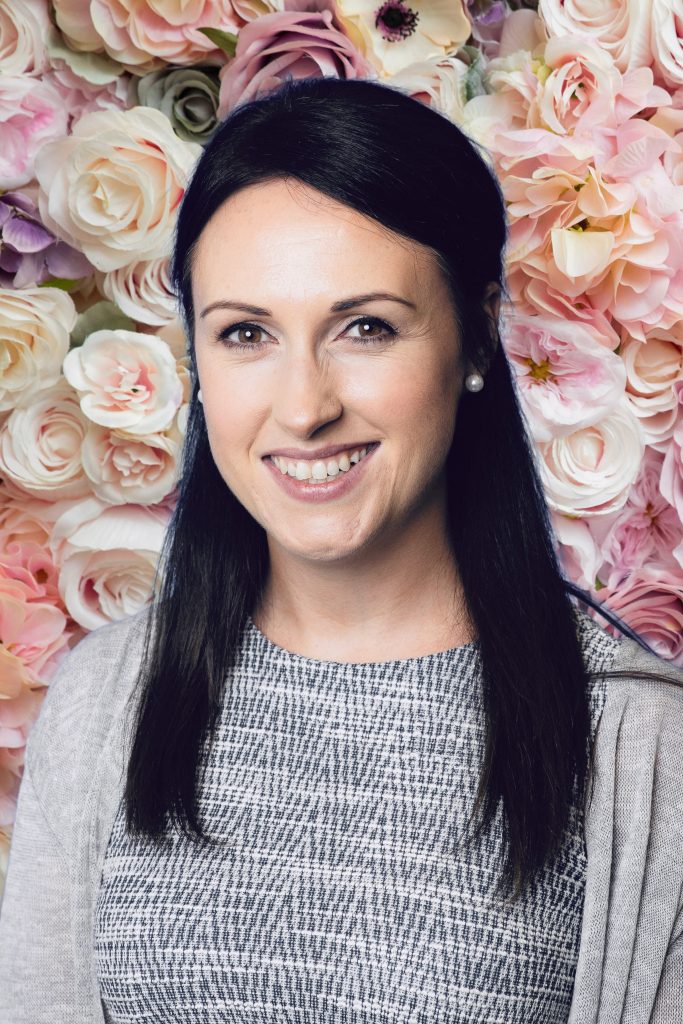 How did you end up in the world of aesthetics?
I was born in County Clare, Ireland, but travelled the world with Princess Cruise Lines, providing on-board massage. I learned a lot about business and sales and teamwork, and tailoring treatments to clients from all around the world. I joined the St. Regis Spa in 2017 and recently landed at Book4Time.
Can you share a professional highlight during your time at the spa at the St. Regis Hotel, which emerged after the Marriott chain took over the Trump Tower Hotel in Toronto in 2017?
I'm proud of the leadership awards that I received and the financial goals that we exceeded, and the fact that, during the transition, we fought really hard to get the renovation we got. But, at the end of the day, it was all about the team. We went through a lot together. It's not easy to do a pre-opening for any hotel or any spa. There are a lot of balls in the air. To the team's credit, the spa recently received a top-notch four-star rating from Forbes.
How did you find the leap from the B2C world of the St. Regis to the B2B environment at Book4Time?
At the St. Regis, we had been working with Book4Time management software. I was impressed by their representatives, who would regularly reach out to learn about our operation and our products. When I returned from maternity leave in 2021, Book4Time offered me a position. It has been a very positive transition, as I bring my spa operations experience to the table. And I'm learning a lot. I get to speak to luxury spas around the world every day and learn how they're running their businesses, which is also really interesting.
What makes the St. Regis stand out?
The St. Regis is the epitome of luxury service. But, more than that, it's the team there. The team do everything in their power to surprise and delight their guests and create memorable experiences. I think that's what makes the St. Regis stand out more than how it looks, or the products or amenities it has. As much as you can have excellent treatments and products, at the end of the day, without a good team that supports relationships with clients, your customer loyalty can suffer.
How can a loyalty program enhance your brand?
A loyalty program is not going to do anything for you if you're not creating that genuine care around your customers. It's not going to attract customers if you're not providing an experience that makes them want to stay, no matter how attractive the offering is. Clients want a spa where staff already know their preferences. You can have the best of everything, but if your service isn't better than the spa down the road, and you're not picking up on the small things your customer tells you, then you're not going to keep that guest.
How important is it to keep up to date with evolving client preferences?
Our customers' needs and wants change all the time. In order to be successful, you have to be able to pivot quickly to meet those changing consumer demands. You need to consistently check in with guests and get those insights, or you risk losing them. That's where software like Book4Time can help. These types of platforms easily generate reports that can give you a sense of what's going on in your business. We've seen huge success among spas taking that leap into technology because the reports allow them to make educated decisions.
Is it expensive to introduce a loyalty program?
It depends on how you're setting up your loyalty program. Most companies or businesses are going digital now, so the average cost has dropped dramatically. You're no longer printing cards, incurring mail, or spending time tracking the results. Going digital with your loyalty program allows for more engagement with your customers and offers your business more insight into their spending habits or their favourite products for treatments. If you have a lot of repeat business and you're looking to reward those customers, it's probably not going to cost you very much to run a loyalty program because you might not have to market it that much. So, putting it on your social media or sending an email out to your customers might be enough. But if you're using a loyalty program to try to attract new business, then, obviously, the cost is going to increase dramatically—because it can be quite expensive to attract new customers.