Marion Le Gall upholding the art of beauty
Director of the Guerlain Spa in Toronto talks about the challenges and opportunities inherent in providing an exceptional spa experience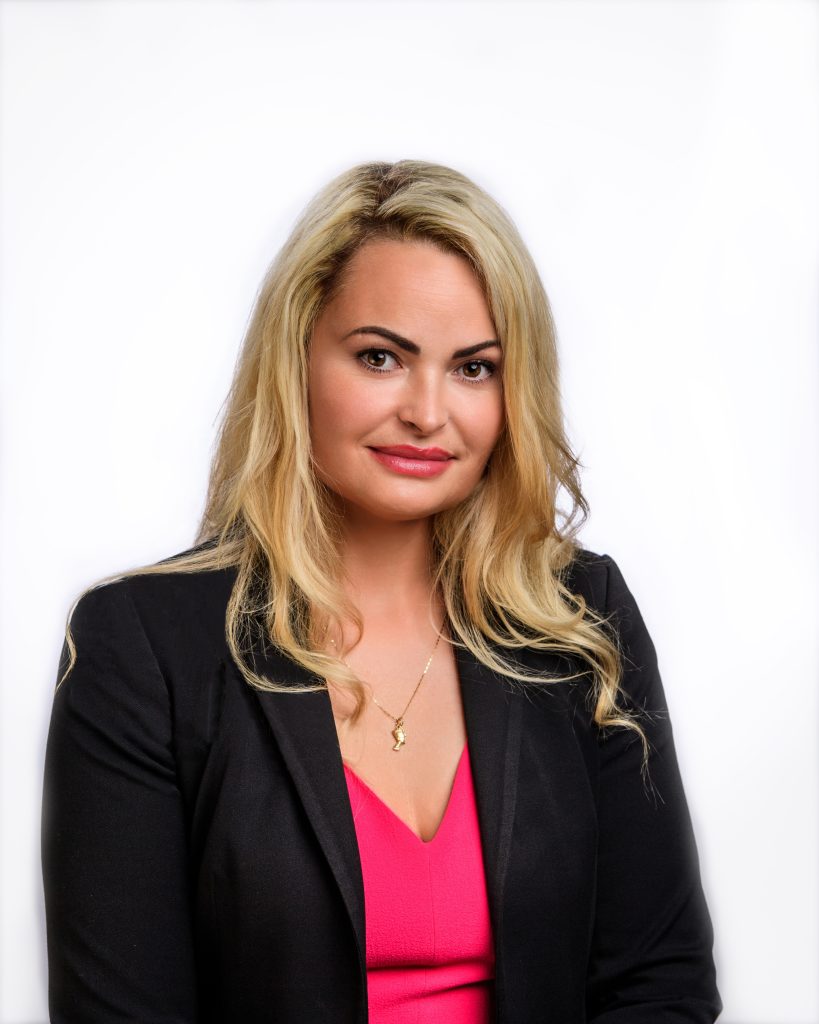 Guerlain Spa at Hotel X Toronto is dedicated to providing its visitors with the utmost in beauty and well-being. It's a dedication that's evident within its scope of service, which includes its signature treatments such as the imperial rejuvenation, honey repair, or black orchid rejuvenation, in addition to body treatments, personalized facials, massage rituals, hand and foot treatments, and more. And, tucked away inside a tranquil and private setting, visitors are soothed by relaxing music while their senses are aroused and their mind are calmed before a beauty consultant helps them select an olfactory theme to further add to the peacefulness and serenity of the environment.
It might sound like some sort of sensorial paradise. And, according to Marion Le Gall, director of spa, it very much is, adding that it's a major point of pride for her and her dedicated staff to be able to consistently provide this type of luxurious and pamper-centric experience for their guests. Le Gall recently sat down with Spa Inc. to discuss the very latest at Guerlain Spa, the challenges in sustaining such high levels of service, and what the future might have in store for its loyal guests.
Spa Inc.: In it's short time operating within the Toronto market, the Guerlain Spa at Hotel X has already developed a reputation for providing exceptional service and an experience unmatched by most spas. What can visitors expect when they visit?
Marion Le Gall: Guerlain Spa at Hotel X Toronto invites guests on a unique sensorial journey dedicated to beauty and well-being. Inside a unique boutique spa, soothed by relaxing music and a stunning view of the lake, the mind is calmed. Before each treatment, our experts ask each guest to choose their own olfactory theme to create an atmosphere of relaxation and serenity. This theme helps encourage gentle relaxation and serenity to ensure the journey to well-being is enjoyed to the fullest. A complete menu with a top-to-toe experience includes our exclusive brand, Guerlain, which is used to enhance every touch and every move within a complete set of holistic treatments. Our lovely visitors-either hotel guests, locals, or members — can choose between multi-sensitive experiences for either man or woman, and targeted treatments, all truly exceptional revivals for the body and mind. Our mission is to service every guest with an unmatched experience, providing them with the most fulfilling and enjoyable spa visit possible. We want guests to embrace our mindful and holistic journeys and have full satisfaction.
SI: So much has changed over the course of the past three years, including shifts related to the market and consumer behaviour. With these shifts in mind, what, in your estimation, needs to be the top consideration for spa operators — in 2023?
MLG: Personalizing the guest experience is paramount to us. It's a commitment that aligns with Guerlain's pillars of luxury, elegance, and customization, and providing an exceptional offering that caters to each client's individual needs. This involves a certain level of intuitive service in order to address the client's needs well before they even think of requesting anything. By leveraging the right kind of technology to ensure this kind of personalization inside the very best end-to-end, completely fabulous experience, we can provide a truly stress-free, seamless visit for all of our guests, meeting — and even exceeding — their expectations.
SI: How has Guerlain Spa managed to uphold such high levels of service? How important are the staff of the spa's staff in achieving these standards?
MLG: We concentrate on the treatment at hand, and our lovely boutique spa will offer guests with the privacy and serenity that they crave. Our brand, techniques, and savoir faire is a commitment to total well-being. In order to maintain this philosophy, we need to constantly enhance our knowledge and skills, improving as professionals and consistently becoming better at what we do. To support this, we invest in ongoing training. We have our own online app with quiz challenges. Knowledge is very key, as well as having a full-time trainer on-site as the chief of quality. But we also concentrate on our staff members' overall well-being to ensure that the person looking after our guests is also well. They are the most important element of our experience, allowing us to provide the highest possible standards and quality for our guests.
SI: Looking ahead to the next one to three years, what does Guerlain Spa have planned for its guests?
MLG: Our Guerlain Spa has lots in store for our guests. From our loyalty program and settings to our facilities, retreats, and new elevated treatments, we are always looking at being the place to go for a break, and to also become a regular escape destination for guests.