Fall brings a cornucopia of products.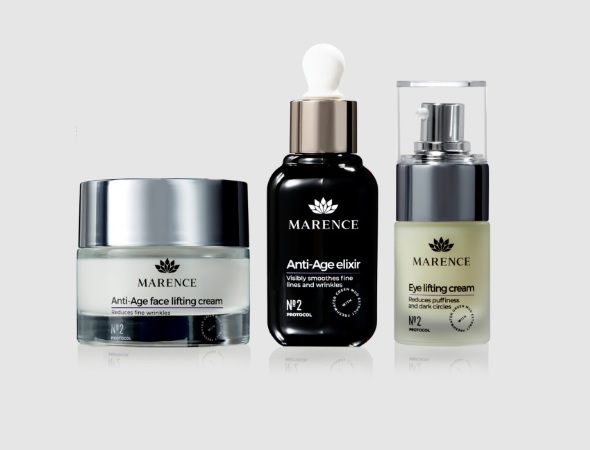 MARENCE CANADA
Anti-Age Face Lifting Cream
Like other products in the Marence Canada line, the Anti-Age Face Lifting Cream contains the company's specially developed Freshwater Green Mud extracts which prevent the signs of aging while moisturizing, cleansing, strengthening and restoring even the most sensitive of skins. Certified by Ecocert, the mud's unique active structure includes amino acids, vitamins, natural antioxidants, lipids, enzymes and a wide spectrum of micro and macro elements.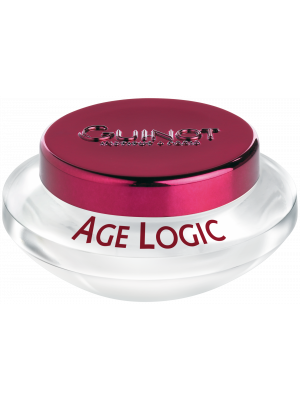 GUINOT
Age Logic Rich Cream
Over time, cell activity decreases and the skin gradually loses energy, oxygen, and lipids. Signs of aging appear (lines, deep wrinkles, loss of firmness) and the skin becomes drier with sensations of discomfort and tightness. Building on its anti-aging expertise, Guinot has developed Age Logic Rich Cream to combat skin aging and restore suppleness and comfort to dry and mature skin.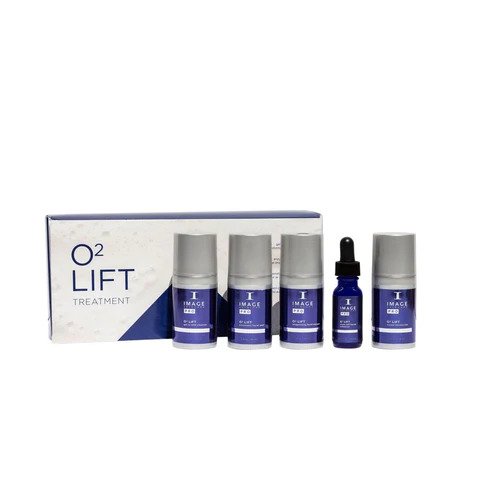 IMAGE SKINCARE
O2 Lift
Oxygen helps bring clarity to troubled skin, purifies clogged pores, supports collagen production, and brightens dullness. The oxygenating O2 Lift peel delivers an instant, visible boost to invigorate the skin and give it a gorgeous glow by infusing oxygen, plant-derived stem cells, peptides, and a high concentration of enzymatic botanicals into the skin.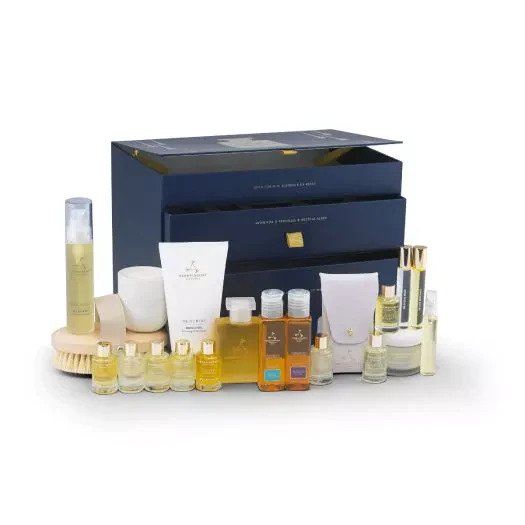 AROMATHERAPY ASSOCIATES
Moments to Treasure
For holiday shoppers searching for the perfect gift, Aromatherapy Associates recently unveiled a chest of self-care: Moments to Treasure, featuring three drawers filled with 20 exquisite well-being goodies, each crafted from essential oil blends. It offers a luxurious introduction to aromatherapy with such indulgences as bath and shower oils, destressing rollerballs, Sleep Well Body Butter, and more.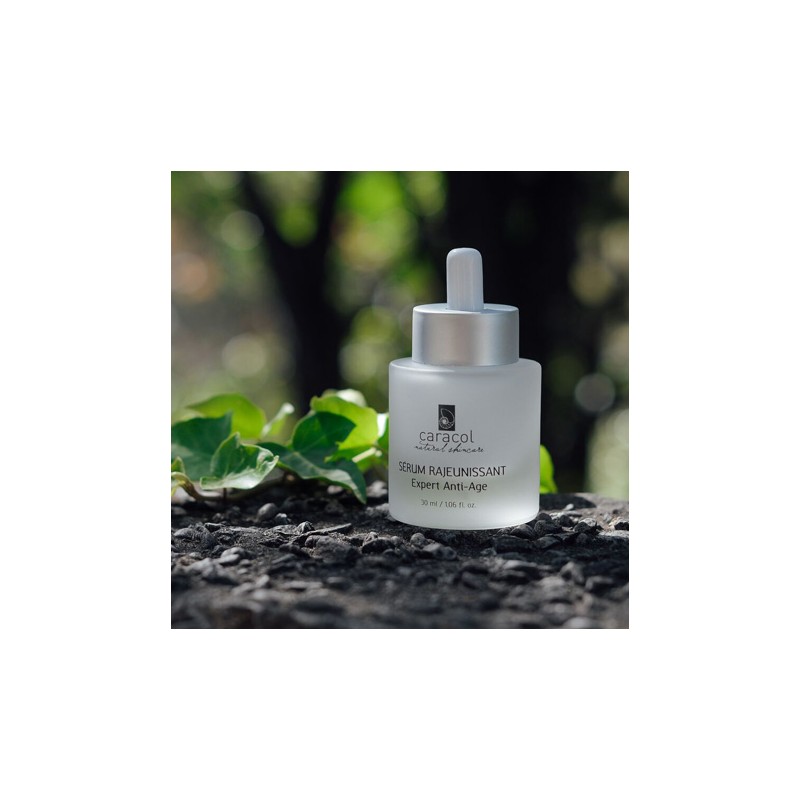 CARACOL
Sérum Rajeunissant—Snail Serum
Caracol skincare snail serum is enriched with 82.95% snail mucin, the highest concentration on the market. The compound's anti-aging properties—enriched with aloe vera, vitamin E, and hexapeptide 10—help to regenerate skin cells, fill wrinkles, and fight signs of aging such as sagging, fine lines, dull skin, and large pores.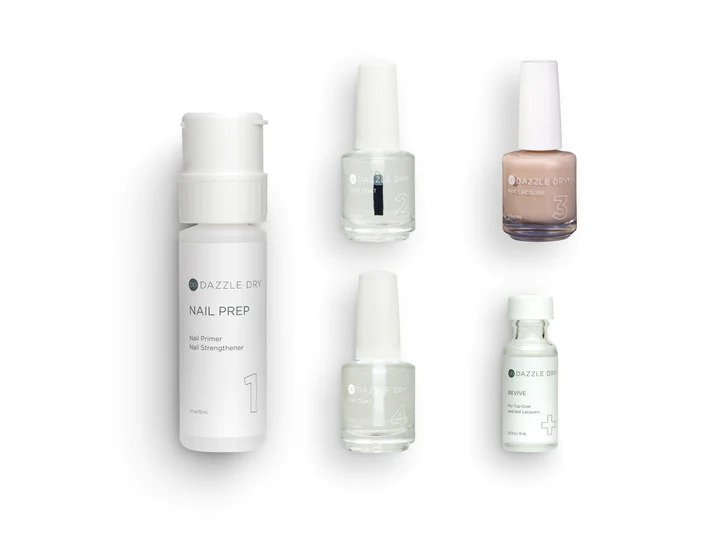 DAZZLE DRY
Textbook System Kit
Dazzle Dry offers a range of nail care kits like its Textbook lacquer set, which features a full coverage nude lacquer with slight pink undertone, nail prep, base coat, and top coat. The award-winning four-step nail care system is formulated to provide a fast-drying, long-lasting natural nail treatment and comes in a wide selection of colours.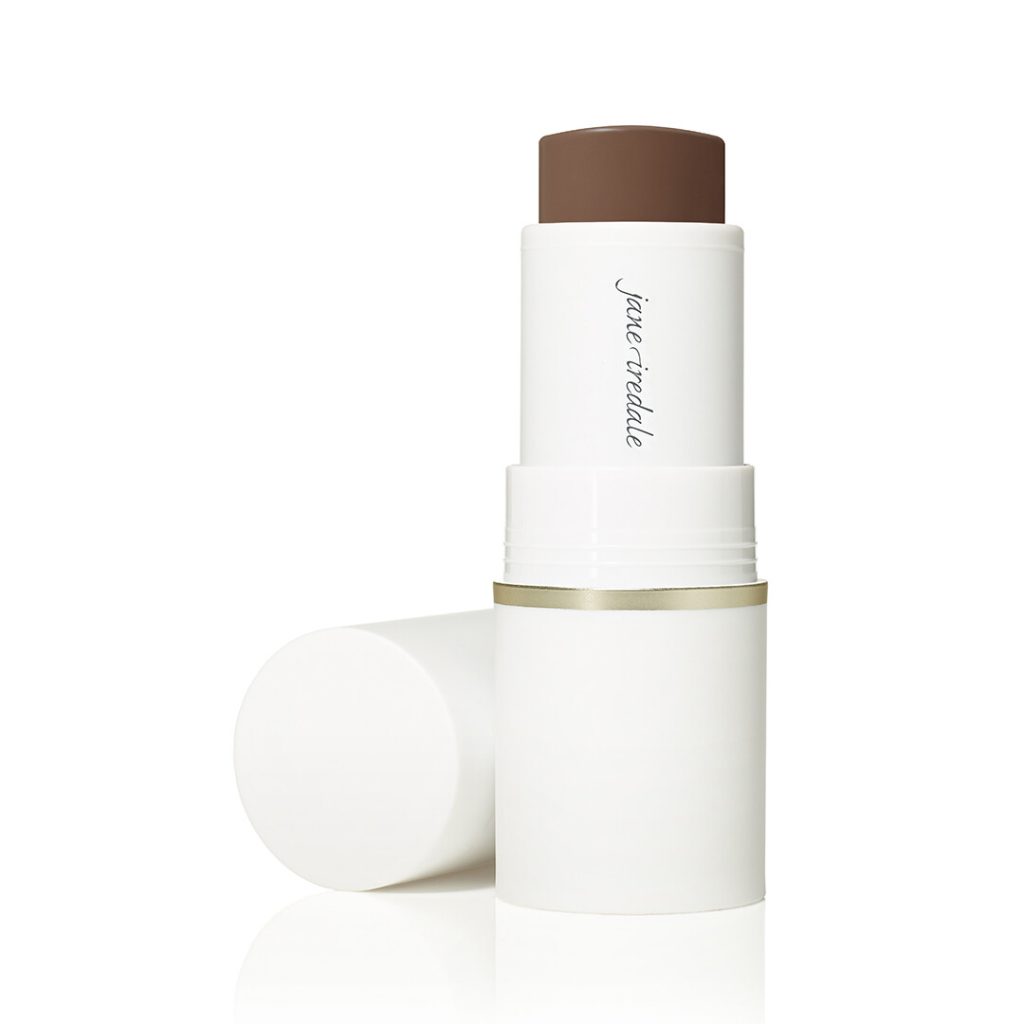 JANE IREDALE COSMETICS
A Cheeky New Bronzer
The Glow Time Bronzer Stick is a radiant, no-shimmer cream bronzer for buildable, natural colour and a sun-kissed, sculpted look. The no-shimmer creamy formula enables streak-free application for face and body. Containing jojoba seed oil, this product hydrates and smooths skin.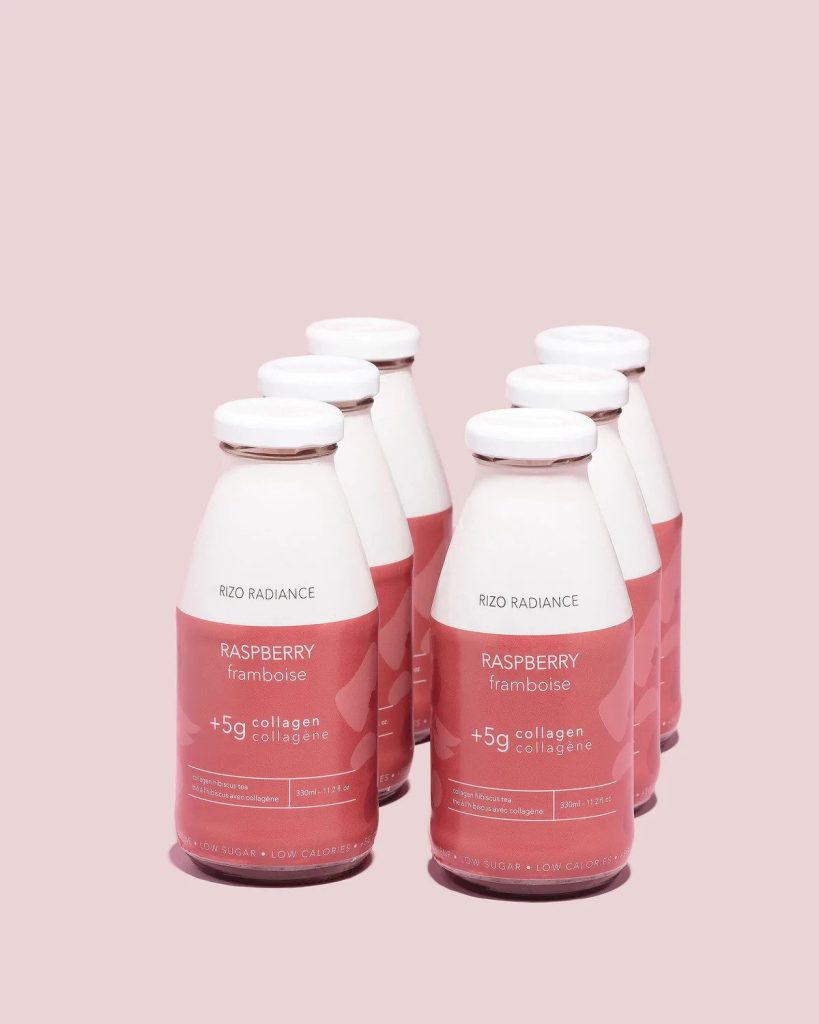 RIZO RADIANCE
Collagen Infused Raspberry Tea
This energizing, drinkable formula features top notes of bright raspberry with hibiscus floral undertones. Each 330 mL bottle of combines the antioxidant power of perennial hibiscus plants with 5 grams of marine collagen. The company offers a range of flavoured teas designed to chase away dullness and invigorate.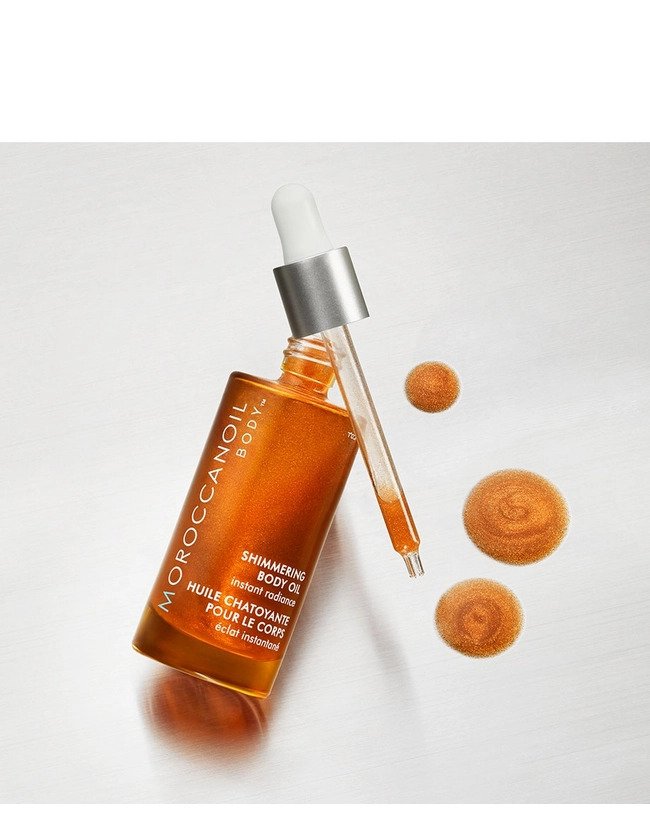 MOROCCAN OIL
Shimmering Body Oil
Shimmering Body Oil soaks into skin to moisturize it while leaving a healthy sheen. With argan oil as its key ingredient, the body oil is extremely rich in tocopherols (vitamin E), essential fatty acids, and antioxidants, and helps hydrate and nourish skin for improved texture and tone.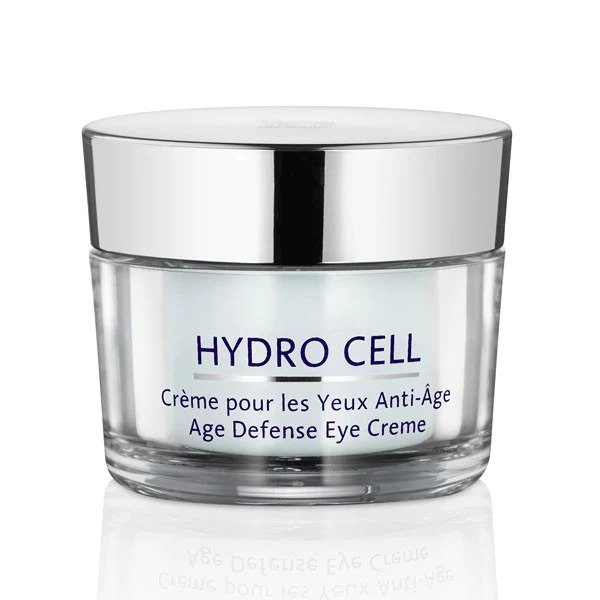 MONTEIL
Hydro Cell Age Defense Eye Creme
Monteil's smoothing eye cream boasts an immediate effect. The active ingredient Haloxyl softens dark circles around the eyes and removes signs of tiredness. The delicate area around the eyes is strengthened and given new elasticity and vitality. The gentle cream formulation is also suitable for those who wear contact lenses.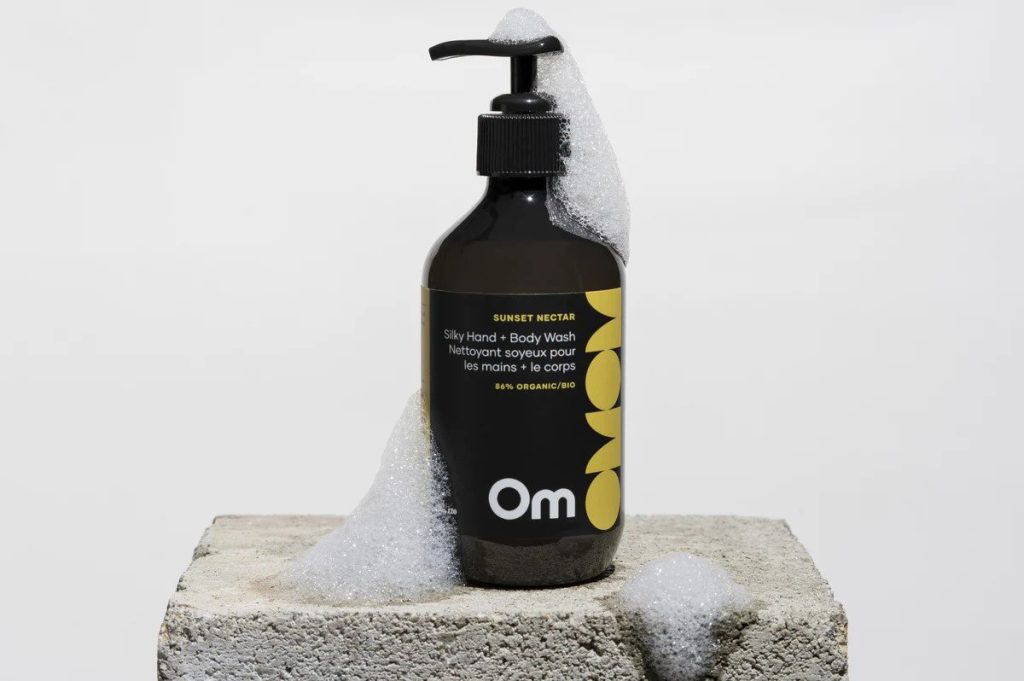 OM
Sunset Nectar
Sudsy and gentle, Om's Sunset Nectar body wash fills a steamy shower with plant-based aromatics. It rinses away beautifully without stripping the skin of healthy oils. Perfect for sensitive skin, it can be used on hands, body, and face, and even as a light shampoo—especially for kids.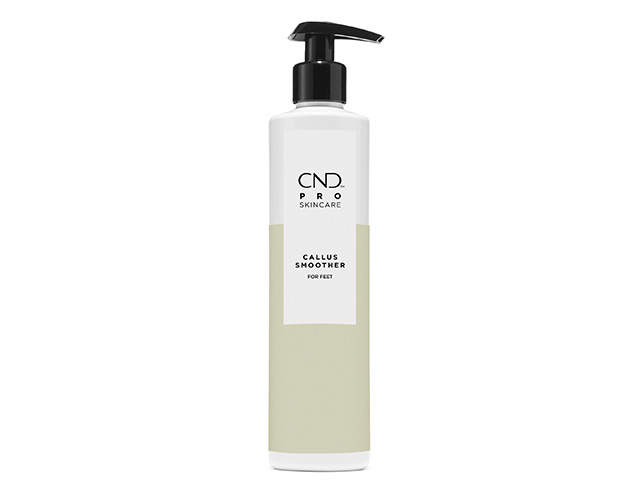 CND
Pro Skincare Callus Smoother
CND's Pro Skincare is a complete line of prebiotic-enriched spa products for healthier-looking skin, including a callus smoother, mineral bath, exfoliating sea salt scrub, and hydration treatment. The entire collection of professional-quality vegan skincare is formulated with natural origin ingredients, tested by dermatologists, and made for all skin types. Invigorating from beginning to end, these products support premium manicure and pedicure experiences.