Eye popping nail trends for 2022
From the runways of New York Fashion Week to spa mani-pedi stations across Canada, fingertips and tippy toes are reaching statement-piece status. 
While protecting important nerve endings in the body, these cuticular canvases have reached new heights in artistic expression, inspiring global competitions for nail artists where hyper-creativity transcends haute couture to deliver avant-garde creations — and it's breathing new life into traditional nail trends.
Let's start with colour. The Pantone Colour Institute — a foremost authority on all things colour in fashion and design — suggests that popular hues for 2022 will reflect consumer responses to the pandemic with shades that are calm, comforting, free-spirited, and optimistic. According to its 2022 colour report, colour choices for next spring and summer will "express a sense of duality with apparent opposites coming together in solid and tonal statements as well as more radical color contrasts."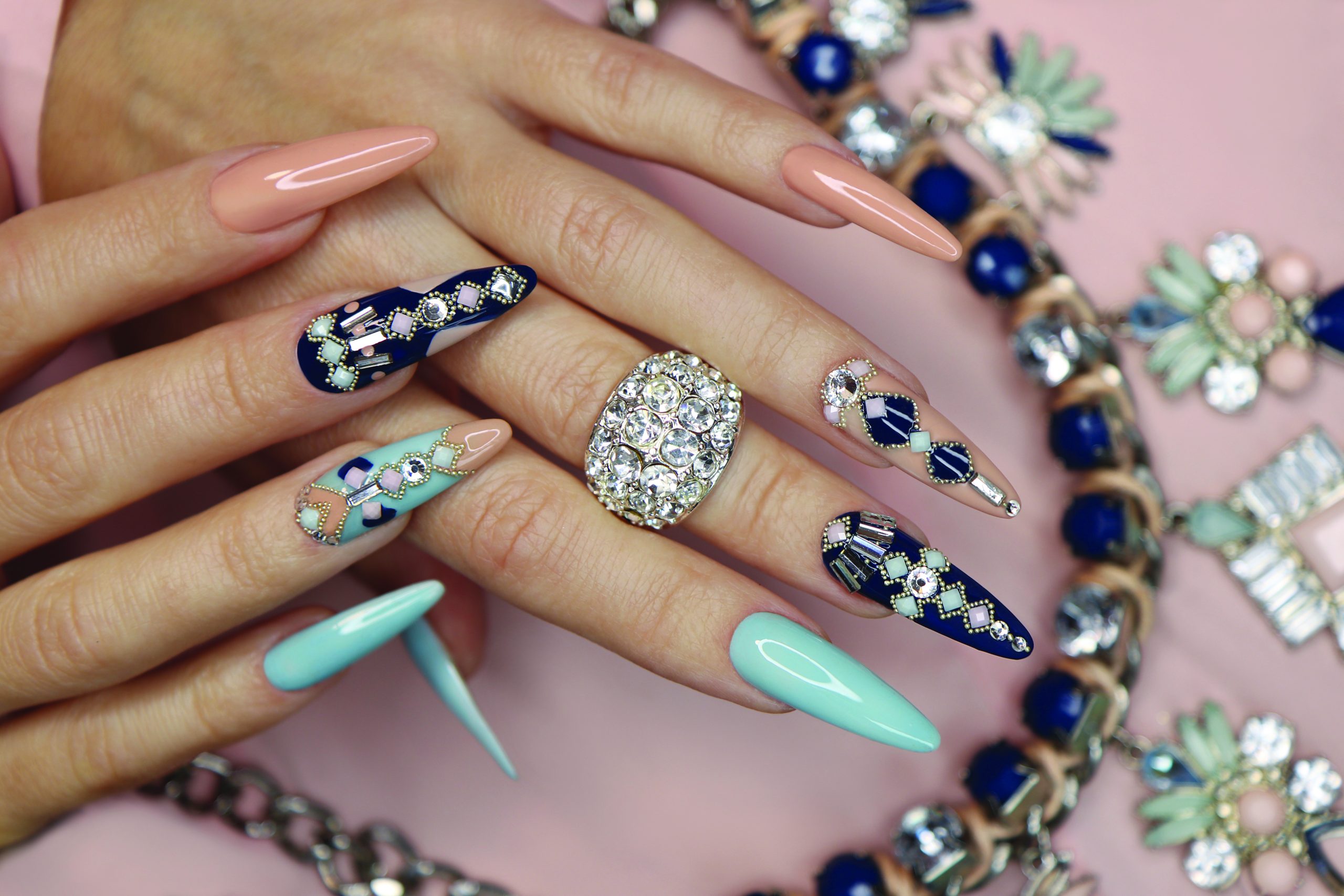 Blues and greens, warming terracotta shades, dynamic reds, and sunny yellows are top contenders in 2022, along with more classic pastels and neutrals. Among these, blue sits at the head of the pack: deep sea marines for winter and sky blue and bright peacock teal for spring and summer.
Meanwhile, the classics aren't going away, according to Nadine Martyniuk, marketing director of Aevi Spa Salons in Winnipeg. Soft pinks and naturals and muted French manicures are still in demand. But there's a twist.
Colour technicians at the spa are seeing more requests for metallic French manicures in all sorts of colour combinations, including black. "The French mani, in all combos, will be big — whether it's traditional, abstract, super thin, or chunky. We'll see the French with a neutral base, but all colour combos and a hint of sparkle at the tips," explains Martyniuk.
From a single delicate gold line to full-throttle chain designs and chrome tips, embellishments have ramped up nail design to the level of jewellery. Gold foil flakes and transfers, sparkly crystals, rhinestones, and silver and gold metallic graphics that run along the base and tip create eye-popping designs.
Mismatched nails continue from 2021, with endless options and combinations. Martyniuk says Aevi's nail technicians expect to see more demand for multi-coloured, mismatched nails with a neutral base coat and different colours, designs, or patterns on each nail, including swirls, dots, swooshes, and fine lines. They expect that top nail shapes in 2022 will include long ovals, modified coffins, short squovals (square ovals), medium-length almond shapes, and dramatically pointy nails.