Making hearts sing with specialized services for vulnerable clients
The Spa Inc. editorial team were first introduced to En Vogue Day Spa when we were researching programs for the magazine's spring issue that cater to the unique needs of vulnerable and disabled clients. En Vogue captured our interest with its willingness to treat clients, like the sick and elderly, right within their own community in Regina, Saskatchewan. For June, which is Seniors Month across Canada, we asked owner Patricia Cassell-Ogilvie to blog about her experience.
As an owner and founder of En Vogue Day Spa & Gift Studio, when I was approached about sharing a bit about our Specialized Client Services, I thought absolutely!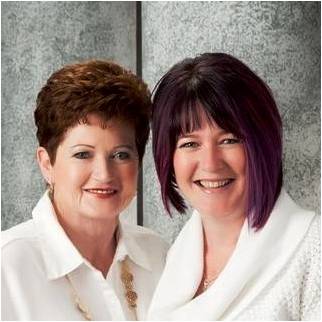 Twenty-two years ago, En Vogue was a dream that became reality. Our spa is located in the beautiful prairies of Canada, in the province's capital city of Regina, Saskatchewan. With a population of 265,000, Regina's inclusive, supportive community is a great place to live, raise a family and operate a business.
En Vogue is a family-run business, that initially included my daughter Traci and later my daughter Kim, when Traci left to spread her wings. Our choice has always been to treat our clients like family and as within any family, we care for and support our clients in any way that we can.
Our special program came to fruition by listening to and hearing what clients would share with us. We heard their stories about loved ones who had mobility issues, were in hospital or palliative care, in rehabilitation, nursing homes or confined indoors. Though they may not have asked, we heard how they wished to be able to do something special for their loved ones – and we saw the stress they were under.
Spas are about making people feel better and helping relieve stress and when we heard our clients' stories, we knew we could help. That's how we began our Specialized Client Services.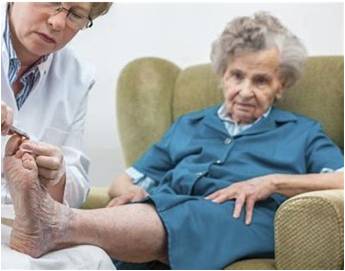 Studies have proven the power of touch, whether it be a hug (we love hugging) a facial, pedicure, massage or other services, makes a difference in the lives of those receiving them, and those giving them.
Initially, we started the program to support clients who lived in their homes. It quickly became apparent that others in the community also needed the specialized services. So, we expanded the program to include treating loved ones in hospitals, palliative care hospices and nursing homes. A call to our Client Service is all that is needed to book a specialized service for a loved one.
Of course, the types of treatments we can offer depend on the location of the person receiving the service. We are also very careful to ensure a safe experience for the client and will modify our services accordingly.
We recommend sending the same treatment staff whenever possible for regular, long-term clients because it allows for rapport to grow them. That way, the client not only gets the benefit of spa, but also a welcomed visit from someone they know. Often, hospitalized or isolated people need that social interaction which has proven mental health benefits.
Specialized Client Services also offers treatments right within our spa for those that may need more attention and guidance to enjoy their services safely. For example, guide dogs are always welcome. Our biggest challenge is trying to remember that though the dogs are so beautiful, we are not supposed to pet them or have long conversations with them while they are on duty.
People that may be deaf or are hard of hearing are given special attention. It may be a matter of just slowing down when speaking to them and facing them so they can read your lips or communicating by writing. Plan to spend some extra time with them to ensure they are safely settled in and assure them you are there if they need you.
Our service team enjoys engaging in meaningful conversations and loves nothing better than to see a client smile and look forward to their next visit. Specialized Client Services make our hearts sing. We highly recommend it! Cheers!
Pat and Kim