The Live Love Spa Conference: What's it all about?
Background
The Live Love Spa Conference is a one-of-a-kind conference for spa owners across the United States. These events begin in New York in April, finish off in Maui in December, and go to 13 more locations in-between. They offer a space for owners to experience exclusive spa industry networking with peers and top brands, as well as help to reignite their passion for all things spa.
These two-day events are geared towards the spa owners to allow them to meet with fellow owners, speak with brand representatives, receive samples and information on products, and include two 30-minute treatments of their choice, showcasing the latest trends and insider tips to help take their business to the next level.
My Experience
As an esthetician and spa owner, finding and attending a spa conference that's worthwhile can be overwhelming. You need to factor in the cost of lost revenue, time away from your team and business, travel expenses and conference tickets to name a few. Expenses can add up fast.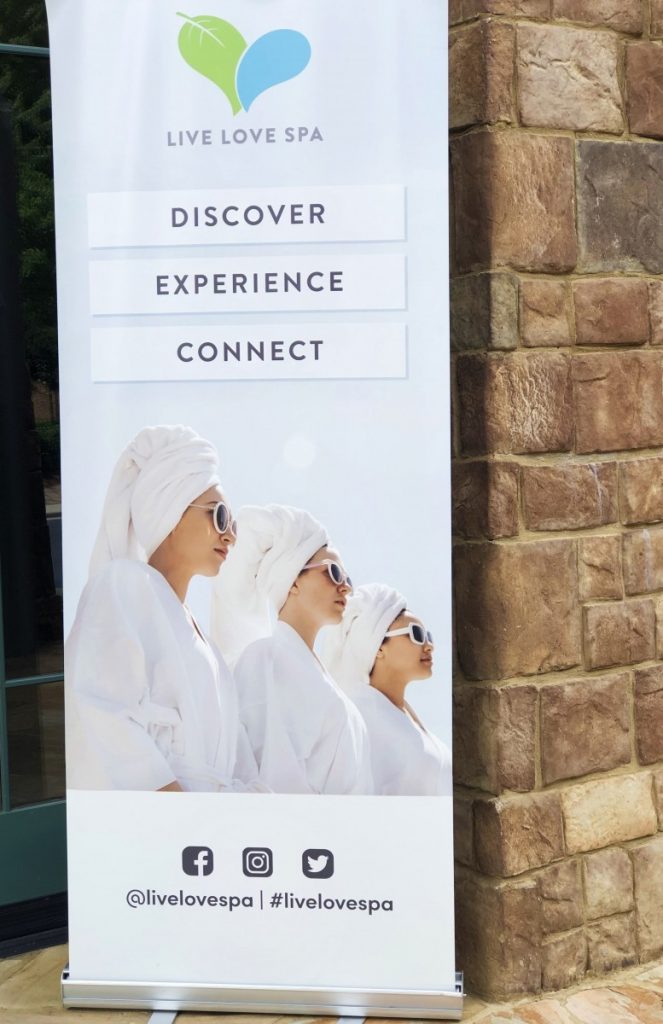 In the past, I've been to conferences where I've asked myself, "Did I really fly all this way, pay for a hotel and this was it?" I know from experience that getting value out of attending a conference is important to small business owners.
Recently, while researching spa conferences, I came across one that really stood out, The Live Love Spa Conference. It was going to take place just an hour and a half away from me and the time slot, from noon to 6 p.m., fit my schedule. What really caught my eye was a nice perk: I was going to get to experience two treatments. And that grabbed my full attention!
Hot off their Charlotte conference, here are a few of my takeaways from this incredible summit.
Check-in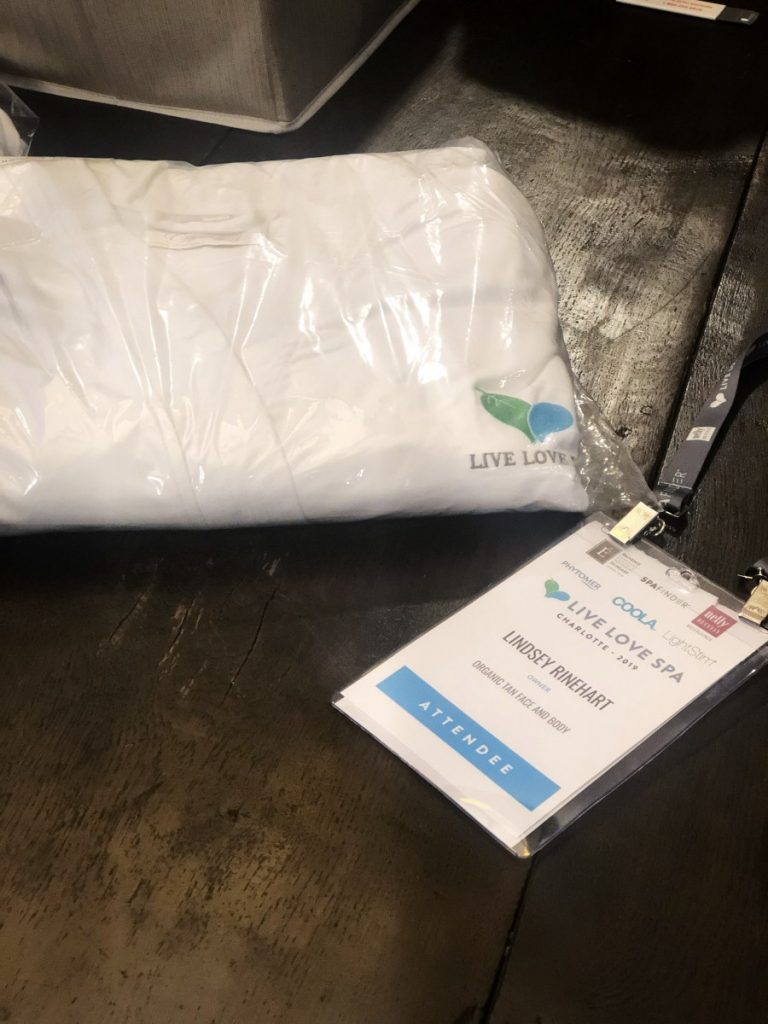 Right from check-in, conference organizers ensured things operated like a well-oiled machine. At registration, you were greeted with a warm welcome and shown the day's itinerary. Before you began your day there were urns of fresh coffee, tea, and delicious goodies. Lunch was served later in the day. Next, you were given a beautiful, engraved spa robe with sparkling slippers to keep! They came in a very large-sized bag, ideal for filling with a ton of spa goodies.
Location, location, location
The key for me to a great spa conference is a great location like a resort or hotel. I like the best, so having it at a five-star resort is exactly my style. Make sure to enjoy the amenities (this hotel had two gorgeous pools, both inside and out) and restaurants serving local cuisine.
Treatments and services
At this event, your spa treatments were pre-assigned. Each treatment was approximately 30 minutes long. Punctuality was respected so treatment time was affected for any latecomers. Speaking of services, the ones offered here were incredible! I was highly impressed with both of my technicians. My first treatment, a CBD massage, was given by the lead massage therapist at The Spa at Ballantyne. The next time I visit that spa, I will specifically be asking for this therapist. My second service was a Phytomer facial combined with a back mud mask treatment. This was probably the most knowledgeable esthetician I have ever met. I do not say this lightly as I have had my share of spa services. She has been with the company for eight years and it showed. She was also in nursing school, so she had medical grade background knowledge. Both treatments were given in a private room at The Lodge at Ballantyne. What an incredible experience!
Food
Let's get straight to it. I love food! So any complimentary lunch at a resort will catch my interest. The lunch was set at a specific time in a buffet style and was very well orchestrated in terms of allergies or personal preferences. For example, if you were on a gluten-free or paleo diet or were vegetarian or pescatarian, there was something offered that would meet your needs.
Representatives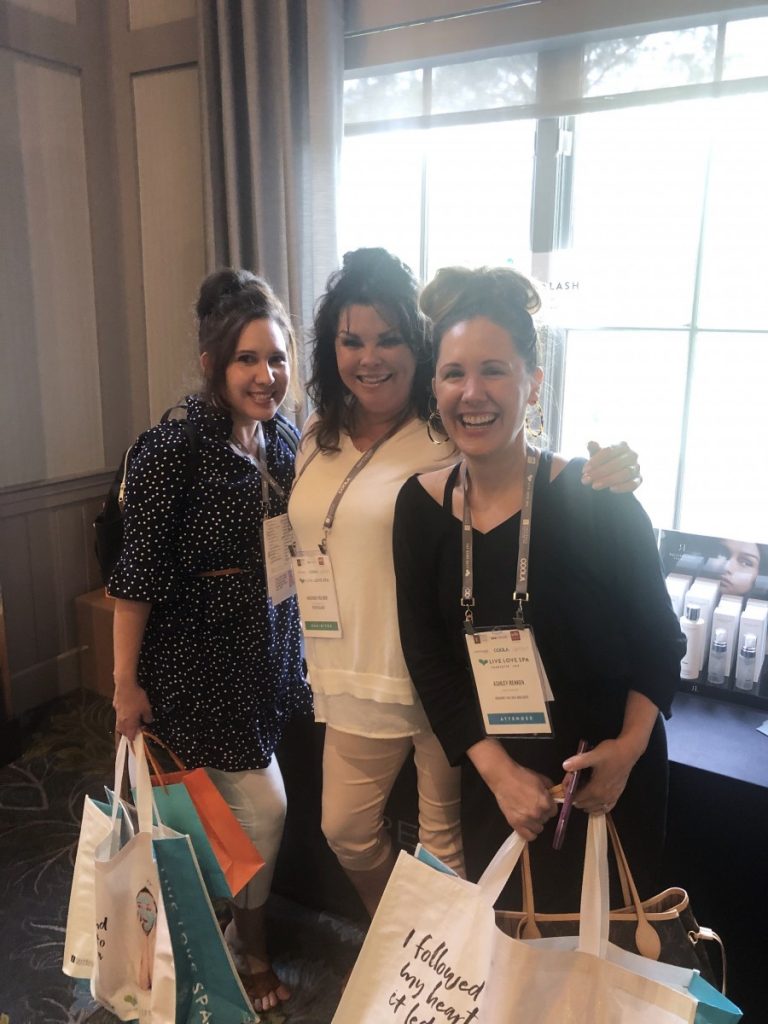 Speaking of reps, I'll dive into how to connect with a representative. I adored and formed a connection with a Cosmedix rep over lunch as she had the most amazing personality. She stood out in the crowd with her educational tips and engaging manner. On the reverse, another rep from a different company talked at me nonstop for 30 minutes, leaving my head spinning. When that happens, think about kindly interrupting them and asking for a sample/menu to take back to review at a later time.
Time management and product reviews
Another tip in dealing with brands and reps is to do your research before the conference. Determine which brands you want to get to know and make a point to specifically connect with them. It'll save you time. Also, if you see your existing reps, ask them what they think about some brands you are considering. Tip: they are pretty honest and direct, which I love. I get to learn what brands do really well, which products or services would bring the most value to the spa, who is easiest to work with, etc. After being in the industry for a long time, you will even encounter your reps working for different brands and that's when you really get the scoop on the other brands. It's good to maintain a positive relationship with brand reps as you never know where they'll end up next!
Smart marketing
The spa conference had a chance to win a Maui trip (who doesn't want that!) for their show taking place on that Hawaiian island. But you had to get all the vendors to mark your ticket for the chance. That was smart as I had to hustle to get all the signatures. If it wasn't mandatory, I probably wouldn't have gone to each vendor.
Dinner
Let's just end with an amazing dinner. This was nice as it allowed time to get to know the reps on a more intimate level. So be nice to them during the show, since you never know who you'll be sitting beside at dinner when you're polishing off your cheesecake! The dinner was buffet style, delicious with a wide variety of choices, beautiful scenery and more giveaways.
Overall, the conference was an amazing A+ experience. I would definitely do it again. If I could ask for anything differently, it would be for a "team day" to allow you to regroup with your team without the treatments yet provide samples for each of your team members to experience.
Although there are no Canadian events planned, they've created an app called Live Love Spa that can be downloaded. This app is a hub for spa owners where you can access exclusive content and industry news, connect with spa industry professionals, discover deals and promotions from brands and vendors and more. The investment is $9.99 monthly or a $99.99 annual subscription plan, both of which have a one-month free trial.

Enjoy the upcoming conference! You will love it.
https://www.livelovespa.com/
Written by Lindsey Holder Rinehart, owner of www.organictanfaceandbody.com