This past June, Dr. Catherine McCuaig took the helm at the Canadian Dermatology Association as its newest president, a post she will hold for the next 12 months, during which she will focus on enhancing education while promoting the profession. Dr. McCuaig earned her medical doctorate at Queen's University in Kingston, followed by training at the University of Toronto, dermatology at McGill University, with a pediatric fellowship in dermatology and laser. Canada has more than 870 certified dermatologists who are trained in both the medical and aesthetic fields.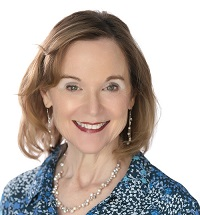 Why is this new role important to you?
I really believe in the competency of Canadian dermatologists and wanted to promote dermatology because it's a wonderful specialty that allows us to help people and build close relationships with them.

When should clients see a dermatologist?
Board-certified Canadian dermatologists are best positioned to diagnose, treat, and manage skin, hair and nails — in both health and disease. Canadian dermatologists, including cosmetic dermatologists, are university-trained medical specialists who spend an extra five years in developing this expertise that enables them to deal with medical issues, as well as improve patients' appearance — and well-being. As doctors, they abide by the Hippocratic oath and are committed to rigour and honesty.

What should clients look for in a cosmetic dermatologist?
Clients should research practitioner credentials to ensure they're a Royal College of Physicians and Surgeons of Canada Fellow and have had additional training in medical aesthetic procedures and technologies, like laser. To make their decisions, patients can also search ratemds.com for doctor reviews and ratings. They have to be aware that some practitioners are not true board-certified dermatologists and may have taken only a brief online course in Cardiff, Wales, or at other university centres.

Some spas — particularly outside of Canada — are expanding their menus to incorporate more health and wellness services, boosting staff education, and engaging paramedical professionals like physios. Is there a role here for cosmetic dermatologists and room for Canadian spas to grow?
There could be room for growth. In the medical sector, we often use a multidisciplinary approach to developing care plans, which lends itself well to involving experts in nutrition, life coaching, psychology, and mental well-being. For example, people who have body dysmorphic disorder may seek multiple treatments, always thinking there's something else they need done. It would be great to collaborate with other professionals to help these patients.

What more can Health Canada do to safeguard clients and spa employees?
Health Canada should ensure employees are well trained. Ideally, [these employees] should be supervised by a cosmetic dermatologist. And, I'd like to see regular inspections. Health Canada's regulations and legal requirements say that medical treatments, such as fillers and toxin treatments, should only be performed by a licensed medical professional who has been appropriately trained and is medically accountable, including a physician, nurse practitioner, registered nurse, or dentist.

How has the COVID pandemic affected dermatologists?
From a medical standpoint, we have to see the patient in person. Obviously, that became a challenge during the pandemic. Introducing teledermatology helped, especially for routine follow-ups of patients, which also apply to cosmetic procedures. I would expect this to become a "new normal" because it respects our patients' time, and I'm sure it's a welcome option in light of Canada's harsh winters. However, if we're dealing with sensitive information and skin cancers, in-person visits are still very important.

What are some benefits and pitfalls of injectables and fillers?
While Botox can reduce wrinkles and furrows for up to six months, some complications on the upper face that may occur are droopy eyelid or eyebrow, eyebrow asymmetry, double vision, inability to close the eyelids, a protruding lower eyelid, and prominent "bags" under the eyes. In the lower face, Botox can lead to the inability to speak easily, lip asymmetry, bruising, and — more critically — vascular occlusion, skin necrosis, and even blindness.
Fillers can improve contours of the face and give a more youthful appearance. For instance, lip augmentation is used to improve the dimensions and relationship of the lips to the patient's face by increasing vermilion height, softening the perioral wrinkles, adding volume, and reducing excess visible dentition. Bruising and asymmetry may arise. Serious side effects are uncommon; however, infection, skin necrosis, vascular occlusion, and even blindness have been reported.

What about other treatments like lasers, microdermabrasion, and peels?
Lasers (a monochromatic light source) and intense pulsed light offer improvement in pigmentary, vascular and textural changes, as well as rejuvenation and hair removal. Each laser has the potential for infection, hypo- or hyperpigmentation, and scars. Microdermabrasion and peels are generally milder than a laser, and are minimally invasive epidermal resurfacing procedures used to treat uneven skin tone/texture, photoaging, striae, melasma, and acne scars. In the wrong hands, scars and pigmentary changes could arise. To see improvement with epidermal resurfacing depends on the skin's degree of damage and aging. With peels, improvement also depends on the depth of the peel and the concentration of the acid and how long it's in contact with the skin. If the peel has a higher concentration, there may be some improvements, but you see more changes in hypo- or hyperpigmentation and could face possible infection.

What are your thoughts on aging gracefully?
So, I really appreciate that question. Aging is a privilege. I work in a children's hospital, and I've seen some children who never had the opportunity to grow older. I believe every day we have is a gift and aging gracefully comes from one's heart and soul. The key to life is to surround ourselves with loving relationships and eating well, keep physically fit, be able to laugh at ourselves, and accept that we're perfectly imperfect.