A Step in the Right Direction
Have you ever glanced down at your feet and sunk into despair, unsure if a pedicure could come to the rescue? Then there's the between pedicure trauma of seeing your skin dry out and become brittle. I've been there – both times and then some.
Looking down, it's clear that as the seasons change, so do my feet. In the summer my heels become rough, maybe its because of the flip flops I love to wear or the simple joy of kicking them off and going barefoot whenever I can. But what's my excuse for winter dryness on my feet?
You can imagine my excitement when I was introduced to Footlogix's foot care line. After doing some research, I discovered that they are the first and only Pediceutical foot care line. The company says it's "a revolutionary and innovative foot-care line formulated to provide effective, transformational care for a variety of skin conditions affecting the feet – from simple dryness to more severe conditions resulting from Diabetes."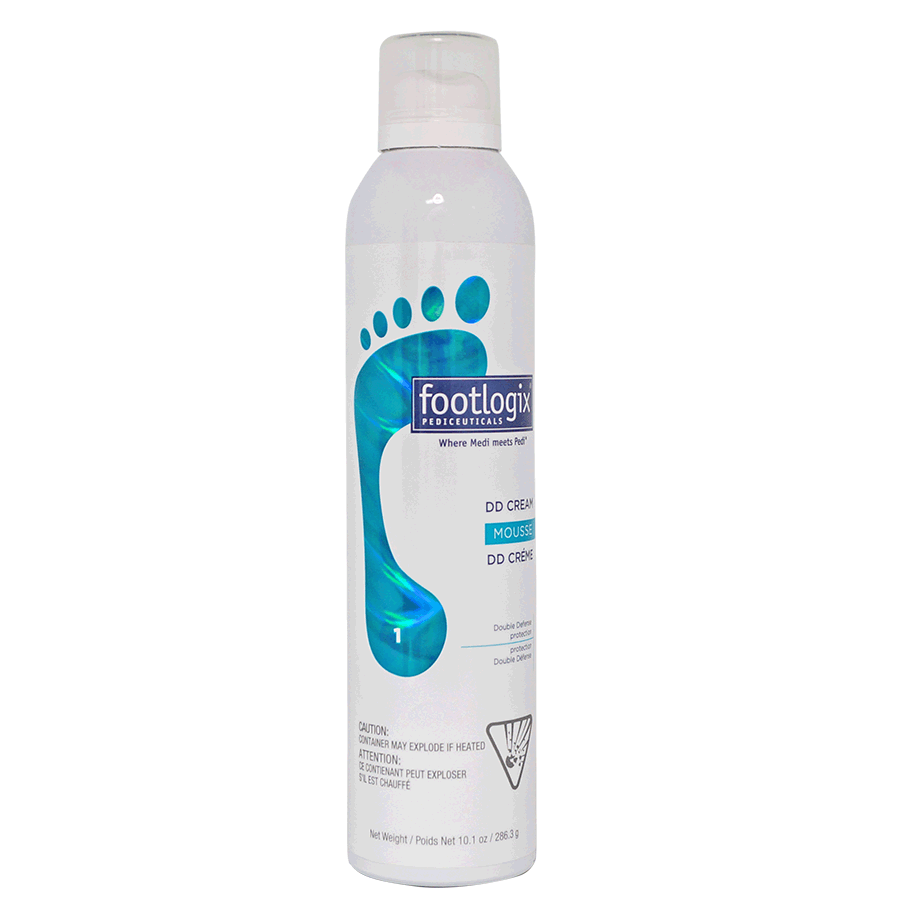 When the box arrived at my desk, my toes wiggled happily and I knew my feet were about to get pampered. My favourite product was the Double Defense Cream. I used and continue to use this product right before getting into bed, and within seconds it absorbs into the skin. This mousse is hydrating, yet lightweight and did not leave a greasy residue. After just a week of using the product, my feet looked like I had gotten a pedicure done. These once dry, rough feet now look ready for their time in the sun.
The Science behind the Products:
Products like the DD Cream contain revolutionary technologies such as Dermal Infusion Technology and Anti-Microbial Solutions.
Dermal Infusion Technology:
This system carries active ingredients past the Stratum Corneum (the outer layer of the skin) into the layers of the epidermis, which helps restore the health of the skin.
Anti-Microbial Solutions:
Spiraleen is a unique anti-microbial concentrate that is exclusive to Footlogix. It is a bioactive microalgae extract that is specifically designed to deliver optimal levels of cell protection, regeneration and collagen synthesis to the skin.
It has taken me many years and a lot of nights with greasy feet before I finally found something that left my feet feeling hydrated. Thank you Footlogix for bringing my feet back to life.
To learn more or to see where to get yours, click HERE.