Le Nordik celebrates one million visitors
Nestled in the lush Gatineau hills, Canada's biggest Nordic spa, Le Nordik Spa-Nature, welcomed its one millionth customer on September 30. Spa-goer Diane Desrosiers won a year of relaxation for two, among other prizes.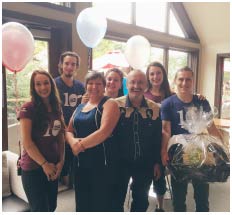 A shining example of strategic development, commitment and creativity, Le Nordik Spa-Nature is a favourite hot spot for people in the Quebec region as well as nearby Ottawa – a sought-after destination for visitors to the nation's capital.
Congratulations to the entire staff at Le Nordik – we look forward to meeting your two millionth client!