Taking the waters to health and wellness
Centuries-old water therapies are central to Body Blitz Spa's unique services and offering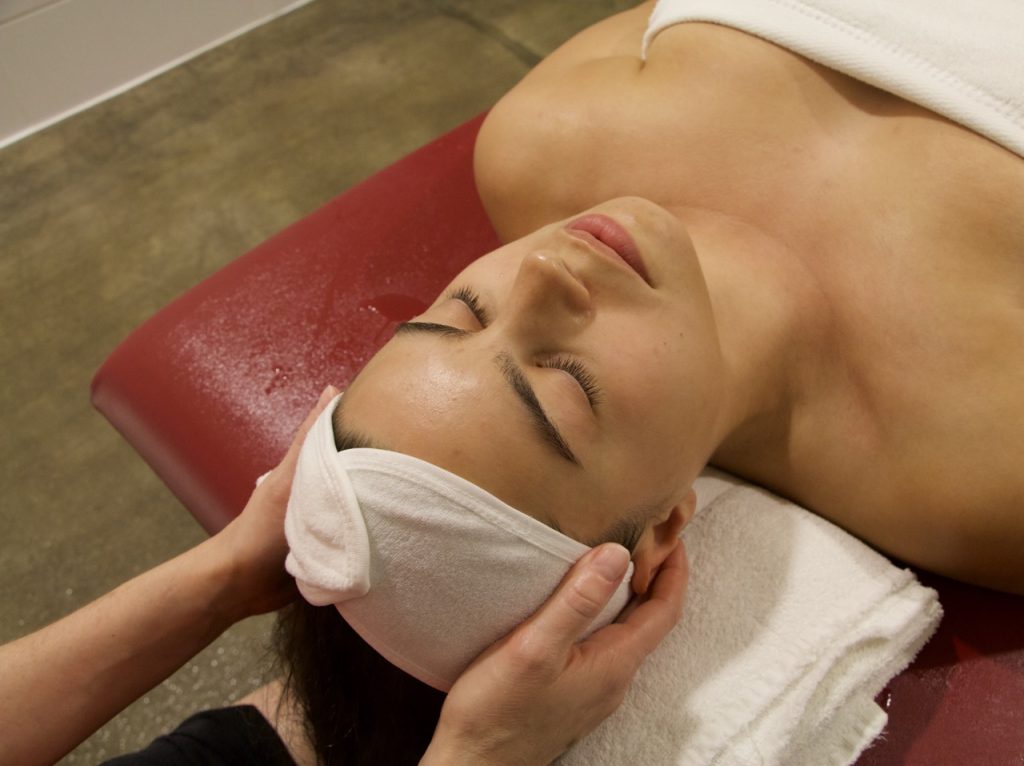 The calming, healing, therapeutic properties of water have been realized for millennia by people all over the world and put into practice to help bring about a greater sense of health and well-being within individuals. However, few today can claim to have taken the unique style of treatment to heart quite like Body Blitz Spa.
Water-centric approach
Located in downtown Toronto, the facility preserves the centuries-old European tradition of "Taking the Waters" in order to promote health and well-being. As an urban spa, Body Blitz Spa is the only women-only spa in the city that offers a therapeutic waters circuit that includes a Dead Sea salt pool, cold plunge, Epsom salt pool, infrared sauna, and eucalyptus steam room. It's a range of water-oriented treatments that stand the spa apart from its counterparts in and around Toronto. And, according to Laura Polley, the spa's president and CEO, it's a range of treatments that serve to satisfy a host of different needs and desires.
"Our mission is to continue making a positive impact on women's lives by providing natural solutions for health, well-being, and looking and feeling good," she says. "This is achieved through our therapeutic waters circuit, spa treatments, and massages. Guests visit Body Blitz Spa for many reasons, and we respect this by not aligning ourselves with other health and wellness concepts. For example, guests may visit us to obtain relief from physical ailments, muscle fatigue, and injuries. They may want to ease emotional stress, disconnect from external distractions, deeply relax, feel good, or simply get a good night's sleep. Or, they may come with family or friends to laugh, socialize, and catch up."
Range of treatments
In addition to the many reasons that might drive visitors to the Body Blitz Spa, Polley says the treatments that they are seeking are also as widely varied.
"The Body Blitz Spa, Health by Water concept provides natural solutions for physical and psychological health and well-being," she explains. "The therapeutic waters circuit is the core of our concept, and this has not changed since we opened our first spa in 2005. However, we have seen a growth in women putting importance on their health and wellness. We have also seen a shift in guests having body treatments for an added level of relaxation and pampering, to also include looking after their skin's health. Our body scrubs, muds, and glows are designed to improve skin's health by removing dead skin cells, hydrating and nourishing skin, and calming and soothing irritation. Skin looks brighter and rejuvenated. However, massage is a timeless treatment, and again, we've seen a growth in clients understanding the importance and benefits of having a massage."
Polley goes on to explain that the spa is also currently in the process of designing two facial treatments as a result of overwhelming demand. These facials, however, will differ from the traditional facials offered at Blitz Facial Bar, and will be designed to align with the body treatments offered. In addition, they will also take into consideration the skin's condition due to prior use of the therapeutic waters circuit.
Differentiated offering
The body treatments that Polley refers to, which include mud, scrub, and glow treatments, are Korean-style inspired and also incorporate water therapy in a way that further differentiates the Body Blitz offering.
"Unlike most other spas, our body treatments are performed in a wet room on a wet bed," she says. "This means, the client does not have to walk to a shower to rinse off. Rather, our spa therapists use water from a spa-designed hose to rinse and wash off products after they treat the skin. This ritual includes the use of both warm water and a hands-on approach, which provides a nurturing element. Incorporating water into our body treatments adds an extra layer of relaxation, and the water provides a calming, soothing, and comforting component. All spa treatments and massages include use of the therapeutic waters circuit prior."
Serene and relaxing environment
Complementing the spa's unique offering, adds Polley, is the environment within the facility that's been carefully curated to most effectively promote health and wellness among its visitors.
"With an open-concept communal pools area, and body treatment rooms that include a wet bed and spa-designed water hose, Body Blitz Spa doesn't fall under the serene and luxury-spa type category," she asserts. "Its design marries urban sophistication with casualness and functionality, inspired by a European-style waters spa."
It's also an environment where women can go in order to get away from the stresses of everyday life and seek out a refuge of sorts, finding peace in other women within a serene and relaxing atmosphere — a piece of the spa experience that Polley believes is lacking at most establishments within the industry.
"I think one of the most important things spa-goers are looking for is a place to tune out the outside world and stress-related distractions, perhaps more so now than ever before," she says. "We have a no-phone policy, which allows our guests to completely immerse in the experience and themselves. As a women-only spa, we also place a high importance on nurturing (women nurturing women), which, in my opinion, is another important element women are looking for in a spa experience. We have seen a growth in the importance of skin health, which is evident through our treatments. Body Blitz Spa also owns Blitz Facial Bar, and, as a result, there is an element of skin health crossover. And, we have also seen an increase in guests who are physically active and use the spa to relieve muscle tension and fatigue, reduce inflammation, and ease soreness associated with fitness."
Everlasting power of water
Considering the suite of treatments that Body Blitz Spa provides its visitors, its success to date is not surprising. Nor is its commitment to continue down the same stream of thinking, perfecting the flow of its services. And it's all, says Polley, focused on meeting the physical and mental health and well-being needs of women in Toronto and the surrounding area.
"As therapeutic waters spas have been around for thousands of years due to their numerous health and well-being benefits, we believe there will always be a need for this timeless concept. As such, we have no plans to change it. However, we continually look at ways to update, tweak, and improve our products and services because spa-goers are more educated on, and aware of, their physical and emotional health needs. As a result, we believe they will seek out natural solutions to address them."