The Best of the Best: 2019 Canadian Spa & Wellness Awards
This year's spa awards showcase Canada's crown jewels of the wellness world.
Each year our list of candidates grows – sometimes exponentially – and the Spa Inc. judges have the difficult task of deciding who will be celebrated as Canada's best spas. With the support of Leading Spas of Canada, this awards program recognizes the hard work, innovation and excellence of the spa industry, whether it's a small business or a worldwide brand. Many of our country's best spas also have gained international acclaim, and for good reason. The winners of the 2019 Canadian Spa & Wellness Awards exemplify the highest standards of customer service and wellness treatments, often in unique and luxurious settings.
TOP DESTINATION SPA
Ste. Anne's Spa
Grafton, ON

Celebrating its 35th year in 2020, Ste. Anne's Spa attracts tens of thousands of visitors annually and expanded its business offerings to include an all-natural skincare line (including a new selection of CBD products), a tea collection and baked goods. Facilities include a eucalyptus steam room, massage chair room, fully equipped exercise area, a seasonal outdoor pool and year-round outdoor hot tub/grotto. Four group cottages can be rented, accommodating up to 11 people; a group of five or more can book a private chef experience, with a four-course meal. Yoga retreats and wellness packages, including bootcamp and personal training, cater to those who want a structured program, but the facility's 400+ acres provide plenty of trails and outdoor activities – including, horse stables where guests can participate in grooming and "morning muck" with the stable caretaker.
steannes.com
TOP NEW SPA
Verde Day Spa – Downtown
Canmore, AB

This full-service organic spa has three locations, its most recent opening in downtown Canmore. With an emphasis on holistic wellness, the Verde Day Spa features Éminence Organics Skin Care products in many of its treatments. Hot stone massage, Ayurvedic head massage and reflexology are offered, along with manicures, pedicures, wax and tint services, facials, body wraps and scrubs.
verdedayspa.com
TOP MEDI-SPA
Glow Medi Spa
Toronto, ON

Now with three locations in the Toronto area, Glow Medi Spa provides medical esthetics and non-surgical cosmetic enhancements, led by Dr. Diane Wong, MD. The first location opened in Yorkville in 2001, and since then the business has become known for its excellent customer service and a wide selection of treatment options, including radio-frequency skin tightening, microneedling, fractionated laser skin resurfacing, laser body contouring and injectables. The Markham location recently expanded to include a Glow Peel Boutique, which offers 30-minute facials designed for busy customers, with complimentary makeup touch-up.
glowmedispa.ca
TOP HYDRO SPA
Spa Nordic Station
Magog, QC

This spa is located in a natural setting with a peaceful atmosphere, featuring a creek for swimming, Finnish saunas, a Russian banya, a steam bath, cold plunges and waterfalls – plus, a choice of services including a variety of massages (Swedish, lymphatic, reflexology and many others), with an hour-long couple's side-by-side treatment that includes access to all facilities. Among the first Nordic spas in Quebec, Spa Nordic Station aims to create an "unforgettable experience" that reconnects its customers with nature, enhanced by forest massage cabins.
spanordicstation.com
TOP HOTEL SPA
Willow Stream Spa at the Fairmont Banff Springs
Banff, AB

Willow Stream is Fairmont's signature spa brand, which includes 16 locations as far-flung as South Africa, Egypt, China and India. Here in Canada, two Willow Stream spas landed on this year's Top 25 list, and the 38,000-sq.ft. Banff location was selected as the Top Hotel Spa because of its winning combination of luxury amenities, a wide selection of treatments and an incredible setting. An expansion and "refresh" will be completed in early 2020. The treatment menu provides "just for men" experiences, including a 3.5-hour Stress Relief package (massage, facial, pedicure and lunch). Couples can choose from two treatments, either a one-hour exfoliation/massage/body wrap/facial package or up to 90 minutes of side-by-side massage. The spa also offers three- and 12-month memberships,
which provides discounts on products and services, plus unlimited use of the facilities (including fitness classes). Product partners are Kerstin Florian International, Tata Harper, Tara Spa Therapy and Jane Iredale Mineral Makeup.
fairmont.com/banff-springs/willow-stream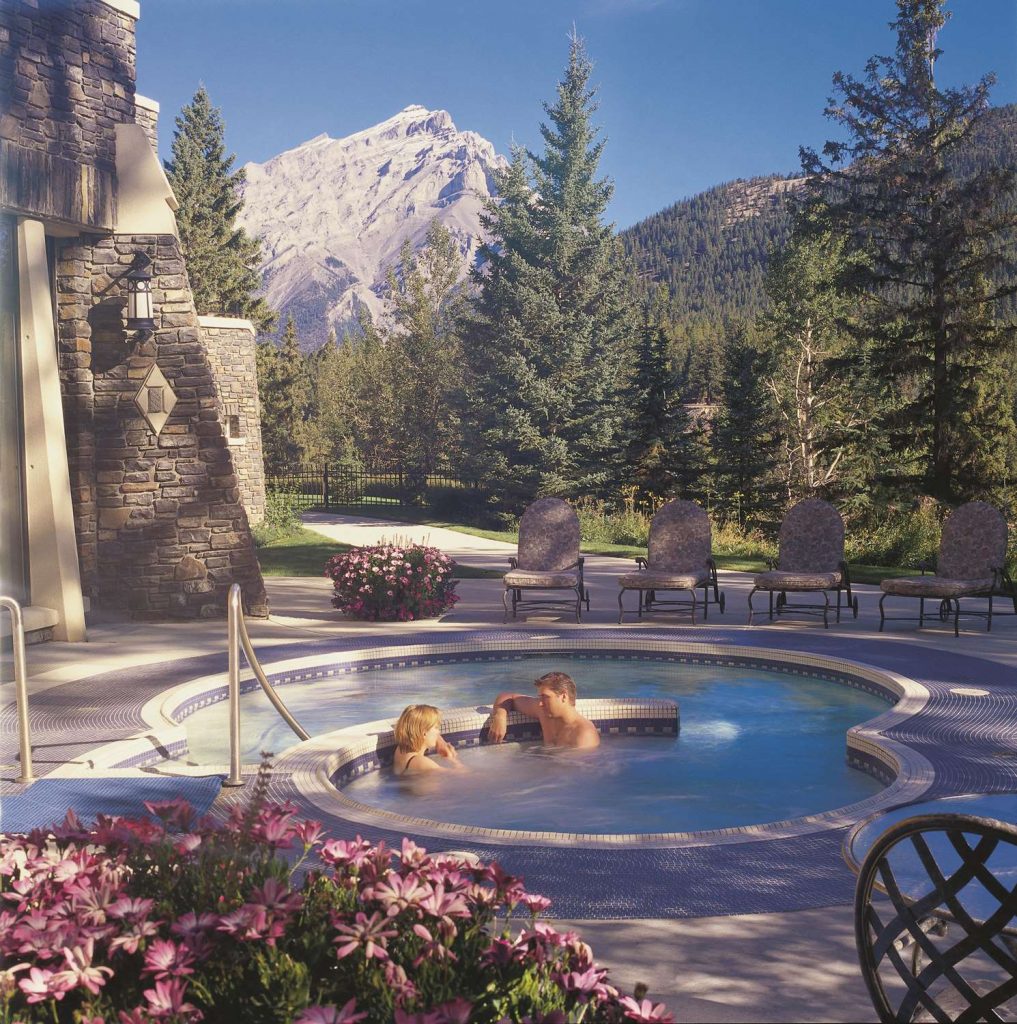 TOP DAY SPA
Scandinave Spa Blue Moutain
Blue Mountains, ON

In a town that's best known for its winter skiing, this spa is perfectly suited to its natural setting, with a Finnish sauna, eucalyptus steam room, thermal and Nordic waterfalls, hot baths, cold plunges and outdoor relaxation areas – situated on 25 forested acres with views of the UNESCO World Biosphere Reserve Niagara Escarpment, not far from the world's longest freshwater beach. The massage menu includes a one-hour couple's session, along with Swedish, therapeutic and pregnancy treatments up to 90 minutes long, including facility access. Overnight getaway packages also are offered with several partners, including local B&Bs and the Blue Mountain Resort. This is one of four Scandinave spas across Canada, from Whistler, B.C., to Montreal and Mont-Tremblant, Quebec.
scandinave.com/en/bluemountain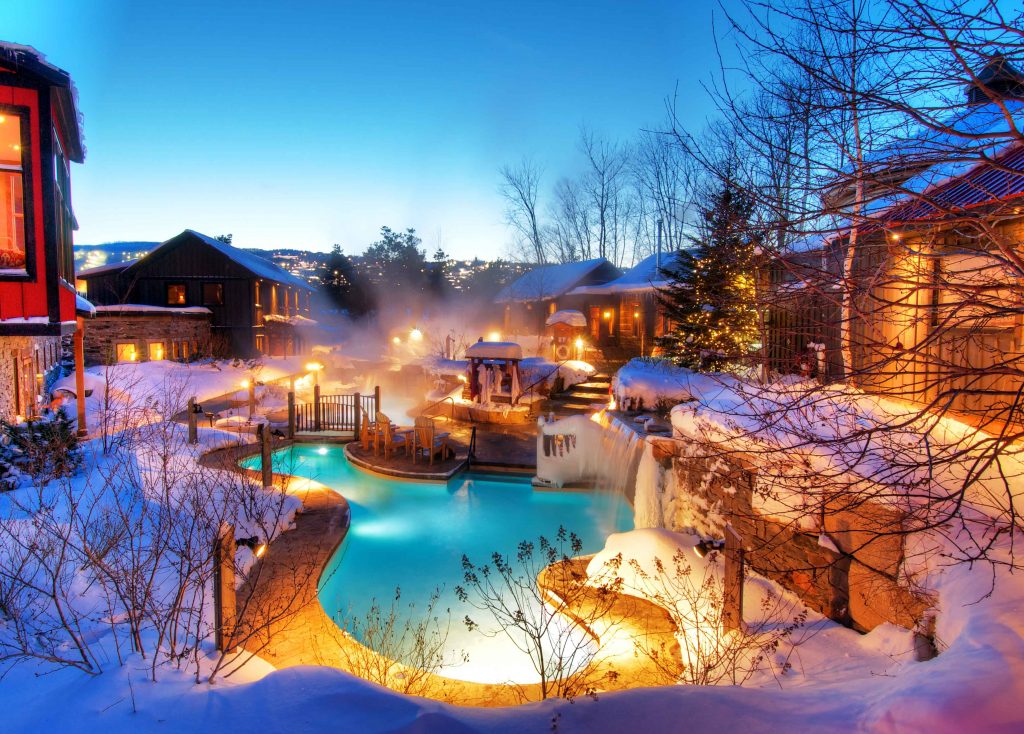 CONSUMER'S CHOICE AWARD
Ayurveda Rituals Studio Spa & Boutique
Toronto, ON

In business since 2000, this spa was an early proponent for Ayurvedic treatments, and now its owner also hosts classes to teach other spa professionals about the ancient healing techniques, including a nine-day course covering all of the essentials. The spa also produces its own line of serums, facial masques and massage oil blends. A half-day urban retreat is a 4.5-hour session including prayers and mantras, followed by a facial, whole-body massage, head massage and more. The "rejuvenation detoxification" package is a three-hour session with many of the same services.
ayurvedictouch.com
EDUCATION AWARD
Canadian Laser Safety
Toronto, ON

Providing Laser Safety Officer (LSO) training for estheticians, registered nurses, dermatologists and plastic surgeons, this is the only laser safety body in Canada. Class 3b and Class 4 lasers require Laser Safety Training by all users and operators, and an LSO must be appointed. Courses take place in Toronto, Vancouver, Halifax and Calgary.
canadianlasersafety.com
TOP SPA PARTNER
DermaSpark Products Inc.
Vancouver, BC

The exclusive Canadian distributor of TriLipo, OxyGeneo and Divine Pro equipment (by Pollogen of Lumenis), along with FreezPen and Dermaroller products, this company prides itself on being a spa partner, and provides training plus marketing support to ensure its products bring value to businesses.
dermaspark.com
Top 25 Spas
Achieve Wellness Spa
Fort McMurray, AB
achievewellnessspa.com
BALNEA spa + réserve thermale
Bromont, QC
balnea.ca/en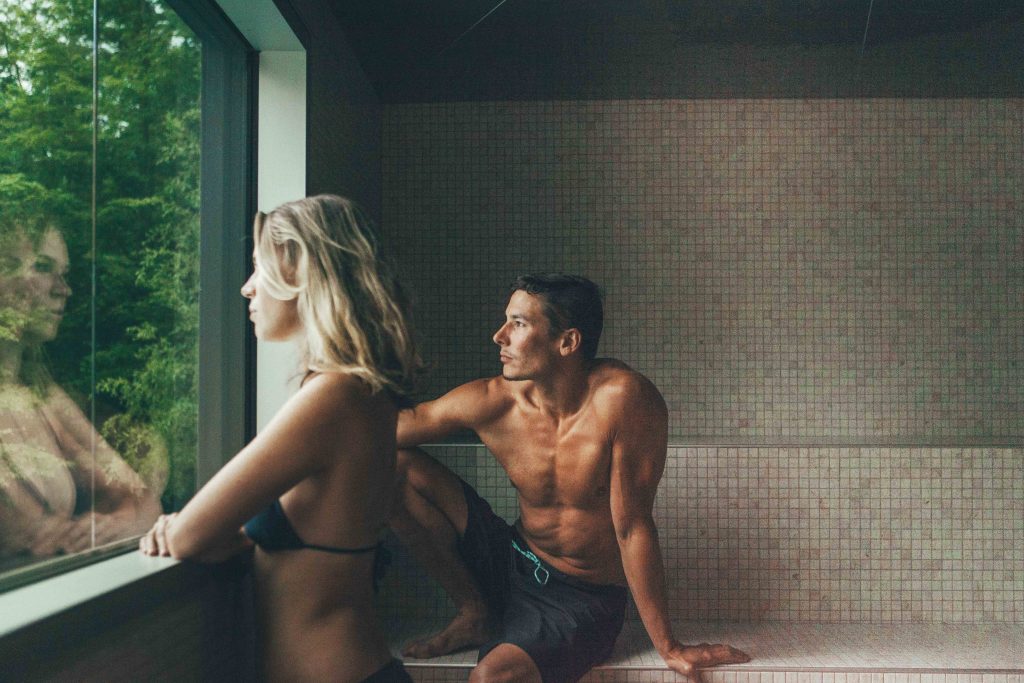 Chi, The Spa at Shangri-La Hotel
Vancouver, BC
shangri-la.com/vancouver/shangrila/health-leisure/chi-the-spa
Dol-ás Spa
Wallace, NS
foxharbr.com/spa
Elmwood Spa
Toronto, ON
elmwoodspa.com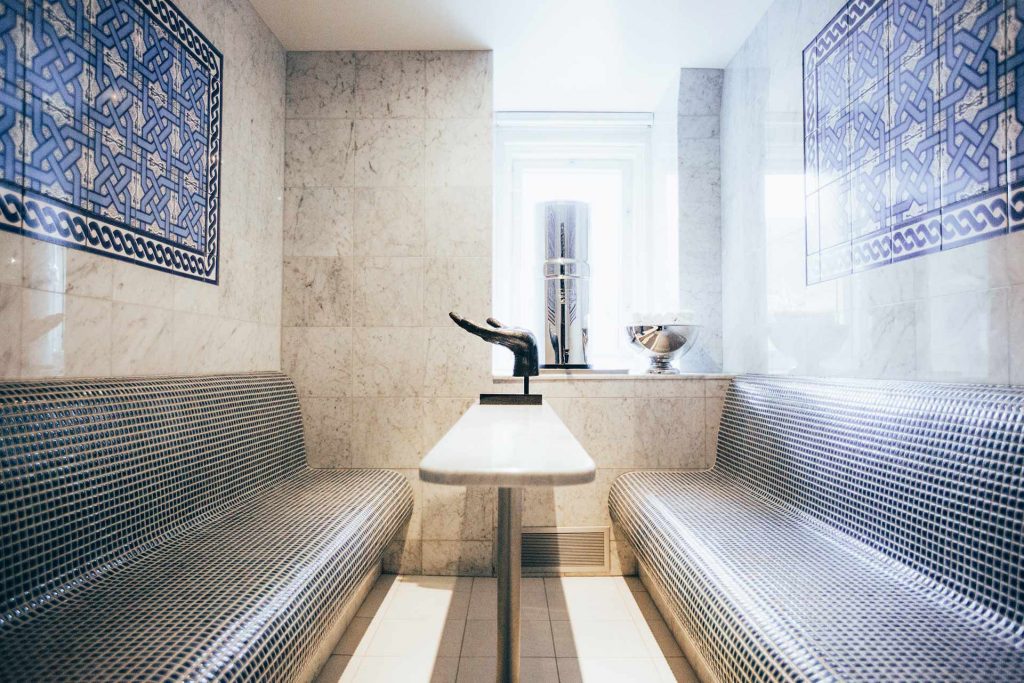 Glow Medi Spa
Toronto, ON
glowmedispa.ca
Hammam Spa
Toronto, ON
hammamspa.ca
Ici Paris Skin Care Clinic + Spa
Toronto, ON
iciparis.ca
iwa Spa
Blue Mountains, ON
iwaspa.ca
JW Marriott The Rosseau Muskoka Resort & Spa
Minett, ON
marriott.com/hotels/travel/yqajw-jwmarriott-the-rosseau-muskoka- resort-and-spa
Le Monastère des Augustines
Quebec City, QC
monastere.ca
Miraj Hammam Spa by Caudalie Paris
Toronto, ON
mirajcaudalietoronto.com
Pacific Mist – Spa and Hydropath
Courtenay, BC
kingfisherspa.com/spa-hydropath
Sante Spa Victoria
Victoria, BC
santespavictoria.com
Scandinave Spa Blue Mountain
Blue Mountains, ON
scandinave.com/en/bluemountain
Spa Eastman
Eastman, QC
spa-eastman.com/en/
Spa My Blend by Clarins at the Ritz-Carlton
Toronto, ON
spamyblendtoronto.com
Spa Nordic Station
Magog, QC
spanordicstation.com
Spa William Gray
Montreal, QC
spawilliamgray.com
Ste. Anne's Spa
Grafton, ON
steannes.com
Strøm Spa Nordique
Mont-Saint-Hilaire, QC
stromspa.com/mont-saint-hilaire/en
Ten Spa
Winnipeg, MB
tenspa.ca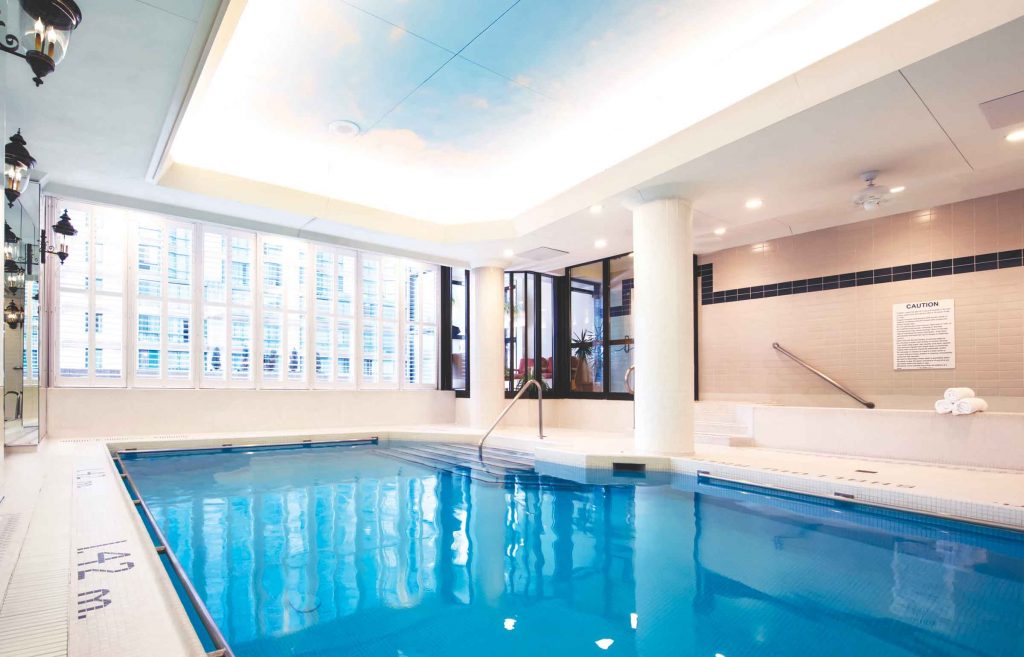 The Spa at Nita Lake Lodge
Whistler, BC
nitalakelodge.com/spa
Willow Stream Spa at the Fairmont Banff Springs
Banff, AB
fairmont.com/banff-springs/willow-stream
Willow Stream Spa at the Fairmont Pacific Rim
Vancouver, BC
fairmont.com/pacific-rim-vancouver/willow-stream
HONOURABLE MENTIONS
The Spa at Island Lake Lodge
Fernie, BC
islandlakelodge.com/fernie-spa
Bota Bota, spa-sur-l'eau
Montreal, QC
botabota.ca/en
Riverstone Spa
Winnipeg, MB
riverstonespa.ca
The Spa at Langdon Hall
Cambridge, ON
langdonhall.ca/spa-services