Leading Lights & Luminaries
Meet the winners of the 2022 Canadian Spa & Wellness Awards
From coast to coast, the industry's best and brightest were applauded in this year's Canadian Spa & Wellness Awards, earning recognition as shining beacons of excellence and inspiration.
This year saw the largest number of submissions in the history of the awards, a clear indicator that Canada's spa industry is flourishing. It made the selection of winners, from a field of over 1,500 outstanding submissions, that much harder for the judges.
The awards also expanded to include two new categories: The Top Innovative Spa Product and Top Innovative Spa Treatment categories pay homage to the pioneering spirit of our industry, and an undaunting commitment to excellence that no doubt will push the industry up the billboard on the world stage.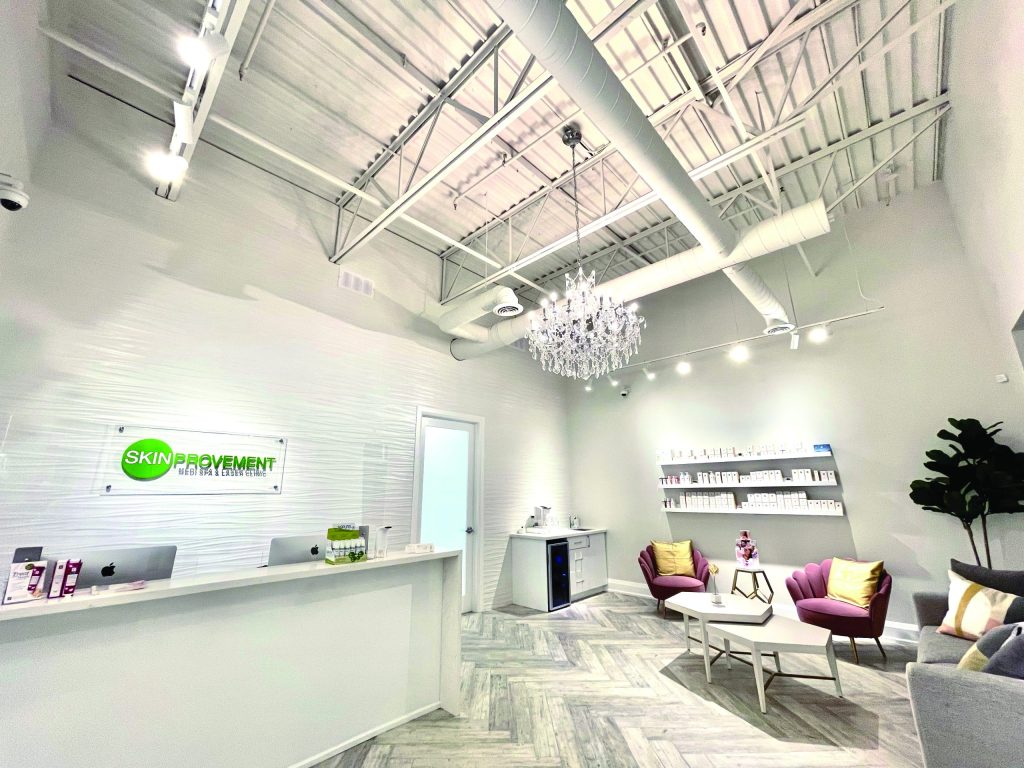 TOP DESTINATION SPA
BALNEA spa + réserve thermale
Bromont, Québec
balnea.ca/en
Sophisticated and professional treatments, impeccable service, and healthy cuisine at its Lumami restaurant are framed by a breathtaking mountainside location and sparkling lake. BALNEA offers a range of wellness services, complemented by a rich menu of personalized treatments. BALNEA pays homage to the art of living and this year expanded its repertoire of wellness classes with the addition of stand-up paddle board yoga, Shinrin Yoku, and a 60-minute guided trail run.
Ste. Anne's Spa
Grafton, Ontario
steannes.com
A popular wellness destination, Ste. Anne's Spa is currently booking six months in advance. The spa offers a full-service experience with treatments that revitalize the senses and the soul. Tailored to meet individual needs, the spa has an array of seasonal, heat and hydro, body, and aesthetic treatments, augmented by yoga classes, guided meditation, stretching, and garden tours. The spa's restaurant takes its inspiration from the picturesque countryside, with fresh, local produce on a menu that elevates health and well-being.
TOP NEW SPA
Vettä Nordic Spa
Oro-Medonte, Ontario
vettaspa.com
Since opening this past January, Vettä Nordic Spa has brought the authentic Finnish spa experience to countless guests in Canada and is home to the world's largest saunas. With a Finnish architect and designer, a Finnish founder, and even wood siding imported from Finnish Siparila trees, wood-burning sauna heaters from Finland, and Finnish-designed glass enclosures offer's guests an indulgent experience where they can properly disconnect and rejuvenate body, mind, and soul.
TOP DAY SPA
Scandinave Spa Blue Mountain
Blue Mountains, Ontario
scandinave.com/en/bluemountain
Scandinave Spa Blue Mountain, a four-season day spa in Ontario, is embraced by tree-lined shores along Georgian Bay. Overlooking a UNESCO world biosphere reserve, the property evokes serenity through nature, underscored through its forest-bathing experience on one of only two certified trails in Canada. A unique outdoor Scandinavian hydrotherapy circuit is complemented by massage services for sublime relaxation. An on-site bistro serves healthy snacks and light meals.
TOP MEDI-SPA
Victoria Park Medispa
MontrÉal, Québec
vicpark.com
A beacon of quality services, from skin rejuvenation and body contouring, to skin pigmentation and acne remedies, treatments are carefully supervised by a team of board-certified cosmetic surgeons and aesthetic dermatologists. Known for its leading-edge skincare, muscle-toning, and fat-burning treatments, the spa champions client education and has its own YouTube channels to inform consumers of treatments and ways to combat aging, weight issues, and other body and skincare challenges.
TOP HYDRO SPA
Thermëa by Nordik Spa-Nature
Winnipeg, Manitoba
thermea.ca
Thermëa by Nordik Spa-Nature in Winnipeg is mainly focused on thermotherapy and relaxation techniques, but it also offers a gourmet experience in its restaurant, complete with a home-delivery service. Based on a 2,000-year-old Nordic tradition, the spa's thermal cycle is a heat therapy treatment that takes clients from a sauna to an icy waterfall or cold bath, and rest period, eliciting deep feelings of calm and relaxation.
TOP HOTEL SPA
SPA MYBLEND at the Ritz-Carlton, Toronto
Toronto, Ontario
spamyblendtoronto.com
Nothing is overlooked at Spa myBlend at the Ritz-Carlton in Toronto. A bright, airy space anchors 16 beautifully appointed treatment rooms, therapeutic green tea-infused vitality pools, eucalyptus steam rooms, dry saunas, and a saltwater lap pool and Jacuzzi. A state-of-the-art fitness centre and partnership with Innovative Fitness Personal Training provide the perfect experience for guests looking to work up a sweat tailored just for them.
EDUCATION AWARD
DermaSpark Products Inc.
Vancouver, British Columbia
dermaspark.com
DermaSpark is a Canadian distribution company that represents several leading brands in the Canadian medical-aesthetic market. DermaSpark believes that proper training and education are key to its clients' success, and it invests considerable resources in continual, up-to-date, and robust education programs for all of its technologies and products. Educational offerings range from comprehensive technical, clinical, and practical training to seminars — and even an online portal with updated resources, training videos, and seminar recordings.
TOP SPA PARTNER
Seaflora Skincare
Sooke, British Columbia
seafloraskincare.com
All Seaflora products are formulated and hand-crafted in Sooke, on Vancouver Island, British Columbia. All seaweeds, sea muds ,and sea salts infused into every Seaflora Skincare formulation are hand-harvested in the nearby Salish Sea. Beyond providing their spa guests with an exhilarating and informative beach walk, where they learn about seaweed, the Seaflora team provides outstanding spa support for training, staff events, new product ideas, new treatment protocols, and more.
CONSUMER'S CHOICE AWARD
Skinprovement Medi Spa & Laser Clinic
Vaughan, Ontario
skinprovement.ca
PILLAR OF THE COMMUNITY AWARD
Skinprovement Medi Spa & Laser Clinic
Vaughan, Ontario
skinprovement.ca
Giving back lies at the core of Skinprovement, which consistently has helped those in need and supported several community initiatives and foundations. This includes donating to organizations such as Ernestine's Women's Shelter, Hospice Vaughan, and Waves of Change for Autism, and a $170,000 pledge for a new ICU room in a local hospital. Skinprovement continues offering free microbladed eyebrows for those suffering from cancer and other illnesses.
New! TOP INNOVATIVE SPA TREATMENT
Ancestral Wisdom Facelift Massage
Spa Phiane Inc. L'œuvre de beauté
Boucherville, Québec
Combining ancient wisdom with traditional Eastern medicine, the Ancestral Wisdom Facelift Massage by Spa Phiane Inc. L'œuvre de beauté has won international acclaim. The unique technique developed by Phiane, the spa's award-winning facialist, combines rhythmic Southeast Asian dance with gentle stimulation of the body's meridians leading to the head and face. The treatment activates the reflex points on the face to allow energy to flow, effectively lifting, rejuvenating, and tightening facial skin.
New! TOP INNOVATIVE SPA PRODUCT
Glacial Clay & Chaga Mushroom Resurfacing Body Serum
Beauty Through Balance by Ancient Secrets Inc.
Vancouver, British Columbia
beautythroughbalance.ca/spa-products/glacial-clay-chaga-mushroom
In June, Beauty Through Balance launched its newest product, Glacial Clay & Chaga Mushroom Resurfacing Body Serum. The company is one of the first local manufacturers in British Columbia to incorporate Canadian wild-harvested, dual-extracted chaga mushroom. The product is created with local, sustainably indigenous ingredients that are hand-harvested, following strict guidelines to protect the environment. This unique product is easy to use and packaged in an eco-friendly frosted glass jar.
Honourable Mentions
Riverstone Spa
Winnipeg, Manitoba
riverstonespa.ca
The Spa at The St. Regis Toronto
Toronto, Ontario
stregistorontospa.com
Top 25 Spas in Canada
Achieve Wellness Spa
Fort McMurrary, Alberta
achievewellnessspa.com
Ancient Cedars Spa
Tofino, British Columbia
wickinn.com/ancient-cedars-spa/
BALNEA spa + réserve thermale
Bromont, Québec
balnea.ca/en
Bota Bota, spa-sur-l'eau
Montréal, Québec
botabota.ca/en/
Burning Springs Spa & Thermal Pools
Niagara Falls, Ontario
burningspringsspa.com/
CHI, The Spa at Shangri-La
Vancouver, British Columbia
shangri-la.com/vancouver/shangrila/health-leisure/chi-the-spa/
Dol-ás Spa
Fox Harbour, Nova Scotia
foxharbr.com/spa/
Eclipse Nordic Hot Springs
Whitehorse, Yukon
eclipsenordichotsprings.ca/
Elmwood Spa
Toronto, Ontario
elmwoodspa.com
Fairmont Spa Banff Springs
Banff, Alberta
fairmont.com/banff-springs/spa/the-fairmont-banff-springs-spa/
Guerlain Spa at Hotel X Toronto
Toronto, Ontario
guerlainspatoronto.com
Hammam Spa by Céla
Toronto, Ontario
hammamspa.ca/
iwa Spa
Blue Mountains, Ontario
iwaspa.ca
Kananaskis Nordic Spa
Turner Valley, Alberta
knordicspa.com/
Pacific Mist Spa at the Kingfisher Oceanside Resort & Spa
Courtenay, British Columbia
kingfisherspa.com/spa-hydropath/
Scandinave Spa Blue Mountain
Blue Mountains, Ontario
scandinave.com/en/bluemountain
SPA AT FOUR SEASONS TORONTO
Toronto, Ontario
fourseasons.com/toronto/spa/
Spa Eastman
Eastman, Québec
spa-eastman.com/en/
SPA MYBLEND at the Ritz-Carlton, Toronto
Toronto, Ontario
spamyblendtoronto.com/
Ste. Anne's Spa
Grafton, Ontario
steannes.com
Ten Spa
Winnipeg, Manitoba
tenspa.ca
The Elora Mill Spa
Elora, Ontario
eloramill.ca
he Spa at Langdon Hall
Cambridge, Ontario
langdonhall.ca/
The Spa at Nita Lake Lodge
Whistler, British Columbia
nitalakelodge.com/spa
Willow Stream Spa at the Fairmont Pacific Rim
Vancouver, British Columbia
fairmontpacificrim.com/willow-stream-spa/