6 success strategies from industry insiders
How to bolster your brand
Promoting your spa or product isn't just about plastering your logo around town or paying an ad agency to flog your name. We asked some industry veterans – spas, distributors and marketers – for their insights into successful branding. Collectively, they told us that the client is king… or queen. Simply put, your clients define your brand; success depends on what they think of your business and how they spread that message.
Building trust and enhancing your brand's reputation is an ever-evolving process that even a well-known business needs to consider. The following strategies will help lead the way.
1. Sometimes even an established brand needs a facelift
This summer, after more than 100 years in business, The Red Door Salon & Spa announced it was undergoing a comprehensive rebrand, including changing its name to Mynd Spa & Salon. As part of the transformation, all of its locations (26 throughout the U.S.) will be renovated by next year. For Alex Basso, vice president of marketing, the strategy is to retain existing customers while attracting new ones, by honing in on – and refining – the brand's identity.
"Consumers today are smart and know who they are and what they want. A brand must be an extension of its consumers' belief system and stand for something more than just a product – there needs to be an emotional connection," Basso explains. "Over the past several years, The Red Door had been losing relevancy in the marketplace. We realized it was time for a change."
The company discovered that much of who it is and what it does was not understood by potential customers. "We are a service company focused on the self-care experience, rather than just a beauty company focused on external appearance," Basso says. "In a world where self-care is more vital than ever, it was important for us to become the most authentic version of ourselves, and the most important part of that is in how we make our guests feel, shifting our focus to overall well-being. Mynd helps each guest discover personalized self-care that's uniquely right for them." 
While maintaining the core of The Red Door's philosophy – caring for its guests – Mynd Spa & Salon represents an evolution of the original brand. "A great deal of work was put into revamping and curating a best-of-the-best product portfolio," Basso adds, "including Rodial, Delilah, Babor and Dr. Dennis Gross, that are all socially responsible and environmentally friendly."
Recognizing that self-care journeys are unique and ever-changing, the company is focusing on tailoring its services to the specific needs of its clients. "We're not here to define self-care for our guests, or to provide them with a preplanned product or service," Basso emphasizes. "We ask our guests to be unapologetic about who they are and what they need."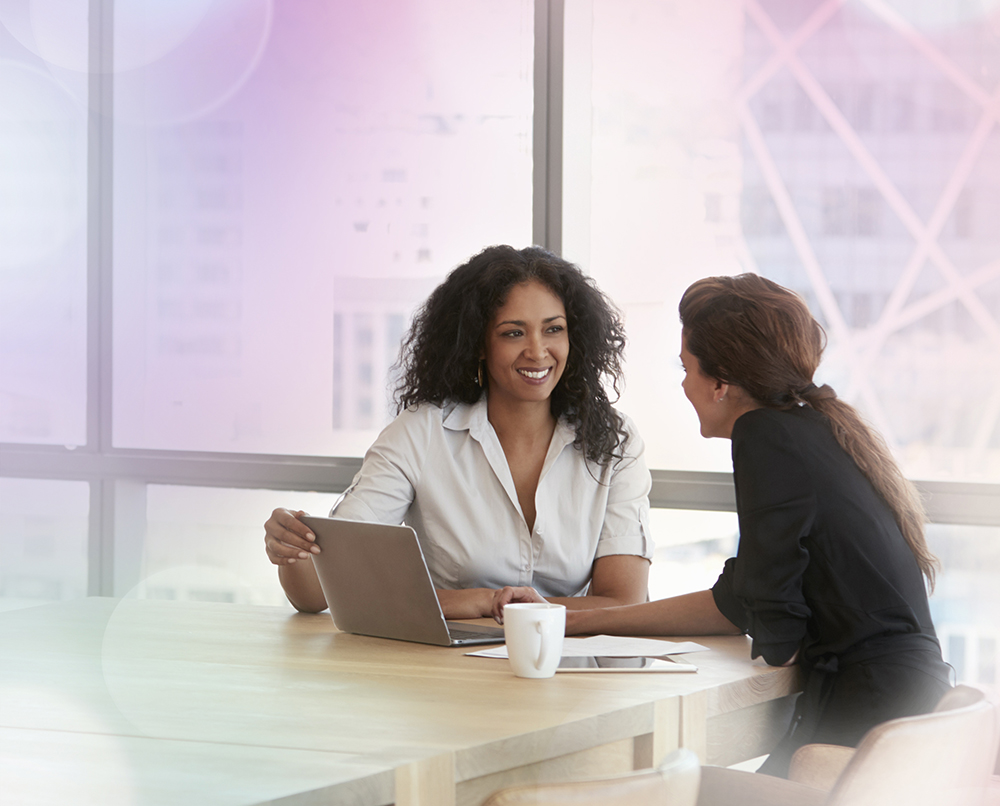 2. Enhance your business by understanding your customer
About 14 years ago, Toronto's Bodé Spa opened its doors as Canada's first spa dedicated entirely to men – providing personal grooming, stress management and educational services. So what type of man makes up this growing market segment? Spa owner Aharon Trottier says the typical male spa-goer doesn't enjoy being on display, especially when it comes to personal grooming. That's why assessments and services are performed in private treatment rooms, where clients can enjoy privacy while feeling free to ask questions.
"We live in a world that does not prioritize a man's skincare and grooming. Most men go their entire lives not knowing how to properly shave or treat their skin," Trottier explains. "These are men who need a space to call their own in the spa world. We no longer wanted men to awkwardly wedge themselves beside a group of women getting their Saturday afternoon mani-pedis."
With most esthetic schools spending only a few hours in training to work with men, Bodé places all employees through an intensive six- to eight-week course and provides ongoing training on how to serve a male clientele. From the decor and spa amenities to having robes and sandals that fit any size, everything has been designed with a man's comfort in mind. "We're even equipped with wider massage tables and chairs, so you no longer need to feel like you're invading a woman's space," says Trottier.
To enhance your brand, he suggests, "know who you are, what your value proposition is, who your clientele is, what makes you unique, how you are better than your competitor and what your core values are as a business." Once these key points are identified, other marketing efforts will be supported by your overall vision, whether it's a logo or website design, deciding what types of promotions to offer and other strategies.
Bodé also prioritizes its online presence. "Have a website that is easy to navigate and provides all the information that a client might want to know," Trottier recommends. He also points to research that suggests 84 percent of people trust online reviews as much as their friends. "We ask our clients for feedback, and use their feedback to evaluate strategies currently in place and to create new ones. The majority of the feedback and reviews we have are high praise. We know we are succeeding because sales are increasing every year and our clients are happy."
3. Have a clearly defined purpose that serves your customers' needs
Mindbody is a leading global provider of business management software and online scheduling for the health and wellness industry. Established in 2001, it now serves tens of millions of consumers worldwide, and attracted a $1.9 billion investment in late 2018. There's a good reason for the company's success: While Mindbody offers an integrated software and payments platform for businesses, its app is positioned as a pathway to self-care for consumers, who can book a wide variety of wellness offerings such as fitness classes, salon and spa services, and integrative health appointments like acupuncture and chiropractic care.
Josh Todd, the company's chief marketing officer, says, "We truly believe that we are changing the way fitness, beauty and wellness fit together in today's world. Our work matters because we have a clearly defined purpose of connecting the world to wellness."
So how did Mindbody determine its brand and differentiate itself from competitors? Todd says it begins with who the company serves. "Our customers are passionate entrepreneurs who are working to change the world in their own unique way. And that's the core of who we are. We serve all of the dimensions of wellness – from the physical, to the emotional, to the spiritual. Our brand needs to encapsulate all aspects of wellness because we know how personal an individual's journey can be."
At press time, Mindbody was on the verge of launching a national advertising campaign designed to drive more consumers into the marketplace through app downloads and engagement; inevitably, the businesses that use Mindbody will benefit directly from this campaign. "We basically get a two-for-one," Todd explains. "By advertising to consumers, we are able to drive more business for our customers. And the stronger our customers' businesses are, the more they are able to leverage all of the benefits of our platform. It's a marketer's dream when your outcomes and success are so tightly aligned with the success of the amazing customers we serve."
By developing a streamlined service portal to connect businesses with customers, Mindbody has secured its success – but, as Todd admits, the company is constantly refining its product: "We are always looking at innovative ways to add additional value to our customers. A big component of developing a reputable brand rests in continually scaling your operations."
For example, the company offers a customer engagement and retention tool that is continuously being refined. "Through our marketing suite, we help salons and spas rescue lost customers by sending customized emails and alerts using an AI-driven formula with the intent of driving them back to the business," Todd says. Based on previous bookings, the email contains their preferred days and times of the week in which they book appointments, and it comes with a discounted offer to return to the business at their convenience. "The key is providing a consistent consumer experience that leverages all of the information you have on your customers to drive customized and personalized experiences that increase revenue."
4. Only effective marketing produces revenue, so focus on sales first
Think Basis is a Toronto-based marketing and business consultancy that works with plastic surgeons and medi-spas in Canada, the U.S., Australia and Europe. It helped push Skin Vitality, a well-known nonsurgical medical clinic, into the number one spot as Canada's largest provider of Botox, Juvederm, Coolsculpting and several other services. CEO and founder Nick Dumitru (also the author of How To Be a Cut Above Your Competitors) is a passionate champion of entrepreneurship: "We're not in the business of selling websites or marketing services. We're in the business of growing practices, and we do what needs to be done to get you there. That's what sets us apart."
He believes branding is a misunderstood term and that it's wrong to think you can "build" a brand. "A brand is born out of doing good business," Dumitru explains. "If you don't have clients choosing you by voting with their wallet, you don't have a brand – all you have is a logo and some self delusion. Instead of focusing on your brand, you should focus on your client. If you're not making sales, you're not in business. If you're not in business, you don't stand a chance of building a brand. Once you make a sale, give that client a reason to talk about you and give birth to your brand." 
As he notes, most spas don't have the budget to do "brand building." Instead of investing in marketing, Dumitru says, "If you want to kick up your brand, do yourself a favour and put the revenue-generating activities in place first, so you can fund your advertising and grow your presence in the market from those efforts."
In shaping a market strategy, Think Basis begins by helping its clients answer a fundamental question: Why should your client choose you over other options? "Sometimes, just being better is good enough to get you traction in the market," Dumitru admits. "We take all of our clients through a process of determining the right answers to that critical question. It gives clear focus to all your marketing efforts moving forward."
He also asserts that there's no right answer to where you should put your marketing focus. "The real answer to that question is this: Are you able to measure and test what works in the different mediums available to you? If not, then you can fail in any medium you go after. Since measurement and testing is important, digital advertising is one of the fastest ways to grow. But you can be just as successful with radio and TV if you already know your message and can track your conversions. If you don't have that nailed down, then start in the medium that allows you to safely test and hone your message before spending big on things like radio, TV, print and other mediums," Dumitru says. "Income is the only real measure of success for any marketing campaign. If you can point to revenue and say it was generated by your marketing at a profit, then your marketing is a success."
5. If customers and employees are happy, profits will follow
DermaSpark might not be well known to spa customers, but contrary to typical promotional thinking, the company likes it that way. As the only Canada-wide distributor for big-name spa equipment manufacturers like Dermaroller, Pollogen and Freezpen, the company sees itself as a supporting actor in a spa's marketing playbook. DermaSpark's mission is to help its customers choose the best equipment to grow their business.
Company president Moshe ben Schlomo says that as a family-owned business, DermaSpark doesn't need to report profits to shareholders; the true bottom line isn't about dollars, it's about the relationship with customers, and their happiness. "I want to make sure that not only is everybody making money and the company is profitable – profitability is essential, otherwise we become a charity organization – but the other thing is to make sure we are happy with what we do, even though it may cut into our profitability." His comment echoes numerous business studies that show how boosting your employees' happiness leads to greater customer satisfaction and an increase to your bottom line. DermaSpark differentiates itself from other companies through its commitment to the happiness of its employees, partners and customers. For ben Schlomo, that brand experience is built on "a lot of love."
He believes that the best kind of marketing happens through word of mouth: "I can tell everybody how good our products are and how good our service is, but we have a vested interest. The most authentic result is when you hear it from a third party that doesn't hold interest in the company; when your client is happy with the service they got at a spa. The first thing I would make absolutely sure of, if I were a spa owner, is that my clients get the best possible treatment, with the best possible results, with the best possible service," he says. It's also important to be realistic: "Do not ever promise things that you are not absolutely sure you can deliver. Always set the expectations a little bit lower than what you think you can achieve. It's advice I always give my customers: Never set expectations too high."
DermaSpark invests heavily into making sure the equipment it distributes is up to par. "There's a lot of investigation and a lot of due diligence until we decide to carry something," ben Schlomo admits. "And we make absolutely sure that what we carry does deliver the results that we expect."
With over 80 percent of DermaSpark customers returning to buy more equipment, he knows his approach is working and his customer following is strong. "Recently, a client from Toronto was upset because I hadn't told her we were carrying a new device that she really wanted to buy. Another client told me that her estheticians are fighting over the machine. Everybody wants to use it, because they know that their clients will be happy after they get the treatment – and, of course, they are getting better commission and better tips."
Although many of the doctors and skin care professionals who purchase equipment through DermaSpark are already successful, sometimes their promotions are lacking. "So we took the initiative, and offered to support their efforts with marketing campaigns aimed at the public in order to push business to them," says ben Schlomo. "For example, our own website is really designed to drive clients to our customers, not to us." Helping the customer, making sure they are profitable and happy, is DermaSpark's priority – and it's good for business.
6. Build a digital strategy
Brent Purves is the CEO of Stir Marketing, a full-service digital marketing and advertising agency based in Vancouver. For more than 15 years, Stir has been working with clients in the health, wellness and beauty industries worldwide. "Every marketing campaign, both offline and online, should start with some level of strategic planning, and that includes a good, hard look at branding and competition," he explains. "This is especially important in digital marketing, where it is possible to spend a lot of money with little return on investment if the wrong tactics and targeting are chosen."
These are the steps he recommends:
1. Start with a strategic digital marketing plan for your campaign(s), that includes audience, competitor, industry and keyword research.
2. Do a thorough audit of your existing online presence (i.e: website, social channels and past campaigns, plus current online brand sentiment).
3. Make sure you're already following best practices online: website is up to date and optimized, regular social posting, email marketing to stay connected with past and prospective clients, etc.
4. Choose marketing and advertising tactics that best suit your goals, resources and budget.
5. Decide who your ideal client is and where they spend their time online, and start there. Want to build brand awareness, or promote a particular promotion? For each, you'll choose very different tactics and measure success in different ways.
6. Start small and mix things up – don't spend all your digital marketing and advertising resources in one place until you know which tactics give you the best results.
7. Plan to monitor your online marketing and advertising activities/campaigns constantly and be ready to change tactics to maximize success.
Some things should be happening all the time: social posting so your Facebook, Twitter and/or Instagram feeds are fresh; regular content marketing (blog posting) so that you're providing information of value to website visitors (and – hint! – helping your website's search rankings); and some form of email marketing so that you're staying connected with clients. Note: A simple but often overlooked piece is making sure that it's easy for people to find and sign up for your eNewsletter – that's key! These people can be added to your customer database for future marketing activities.